CATKING ACE 20A - Blue + 56cm-3.6M Telescopic Fishing Rod Plus Rod Bag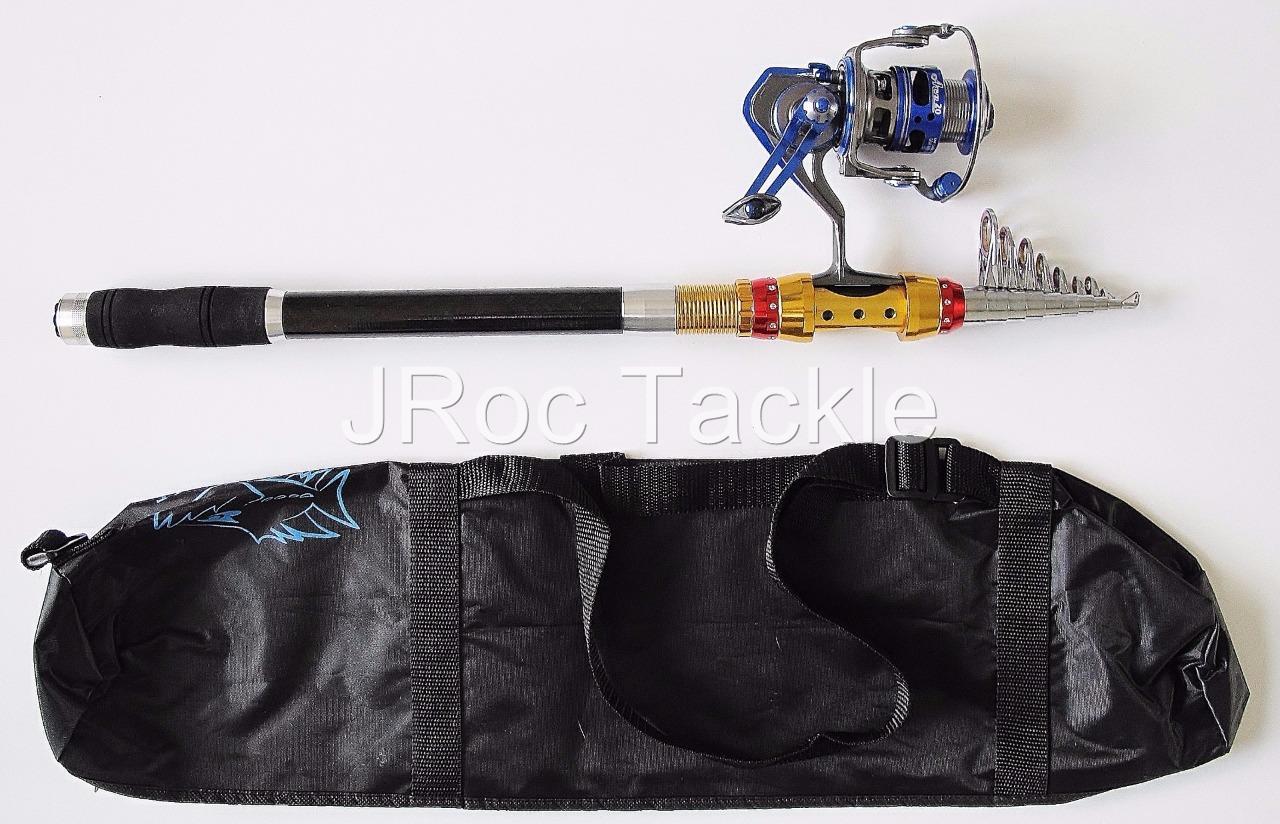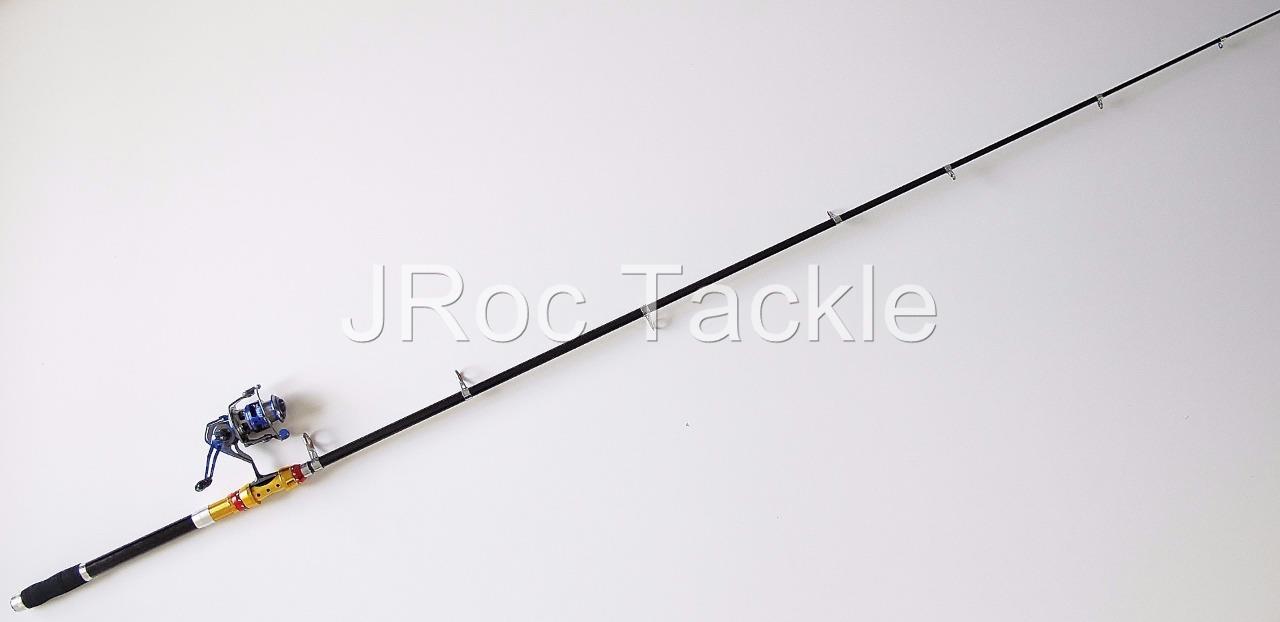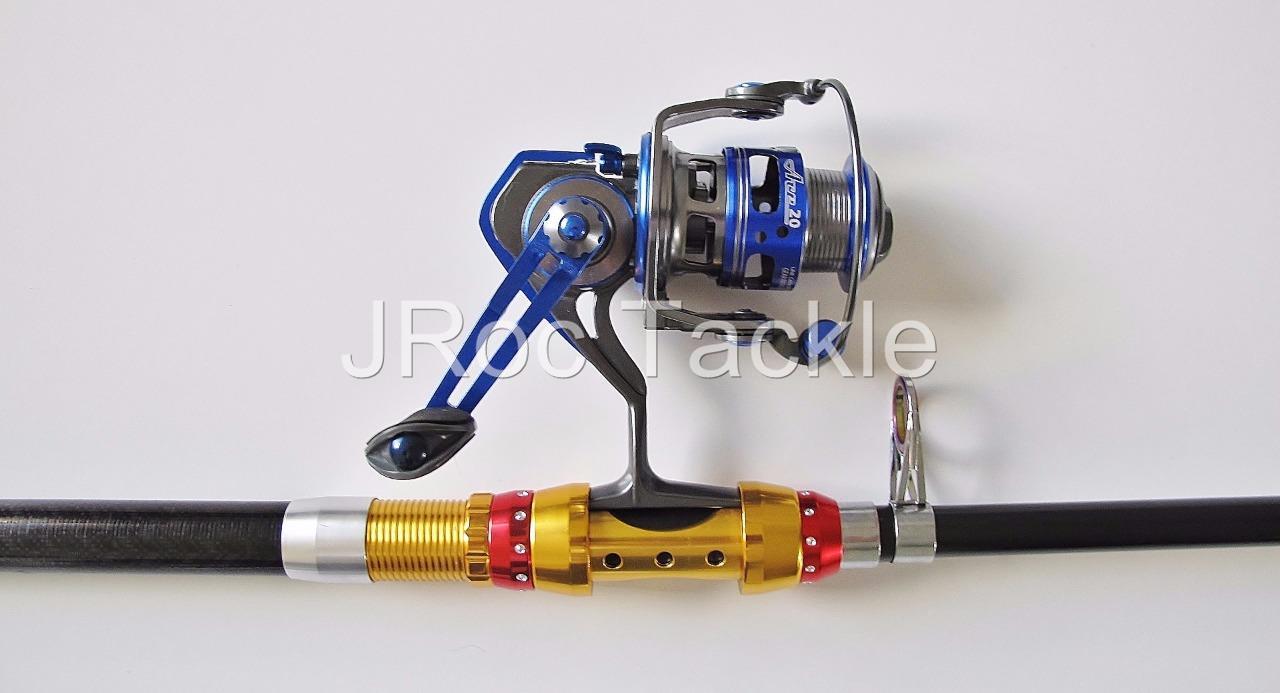 REEL:
SPECIFICATIONS:
RATIO: 5.1:1,
BALL BEARINGS: 5+1 BB,
MAX DRAG: 6kg DRAG,
LENGTH PER HANDLE TURN: 650mm
LINE CAPACITY (mm/M) 0.18/235, 0.22/150, 0.25/115
REEL TYPE: SPINNING FISHING REEL

FEATURES:
- 2 peice aluminium machine rotar design - stronger, lighter and extreme quality.
- Full metal and super light wight
- Unique one touch handle design
- Screwless deign - revolutionary design created first screwless spinning reel
- Unique body design - Increase performance, strength and accuracy
- Winner of Best Fishing Spinnign Reel at China Fish 2013.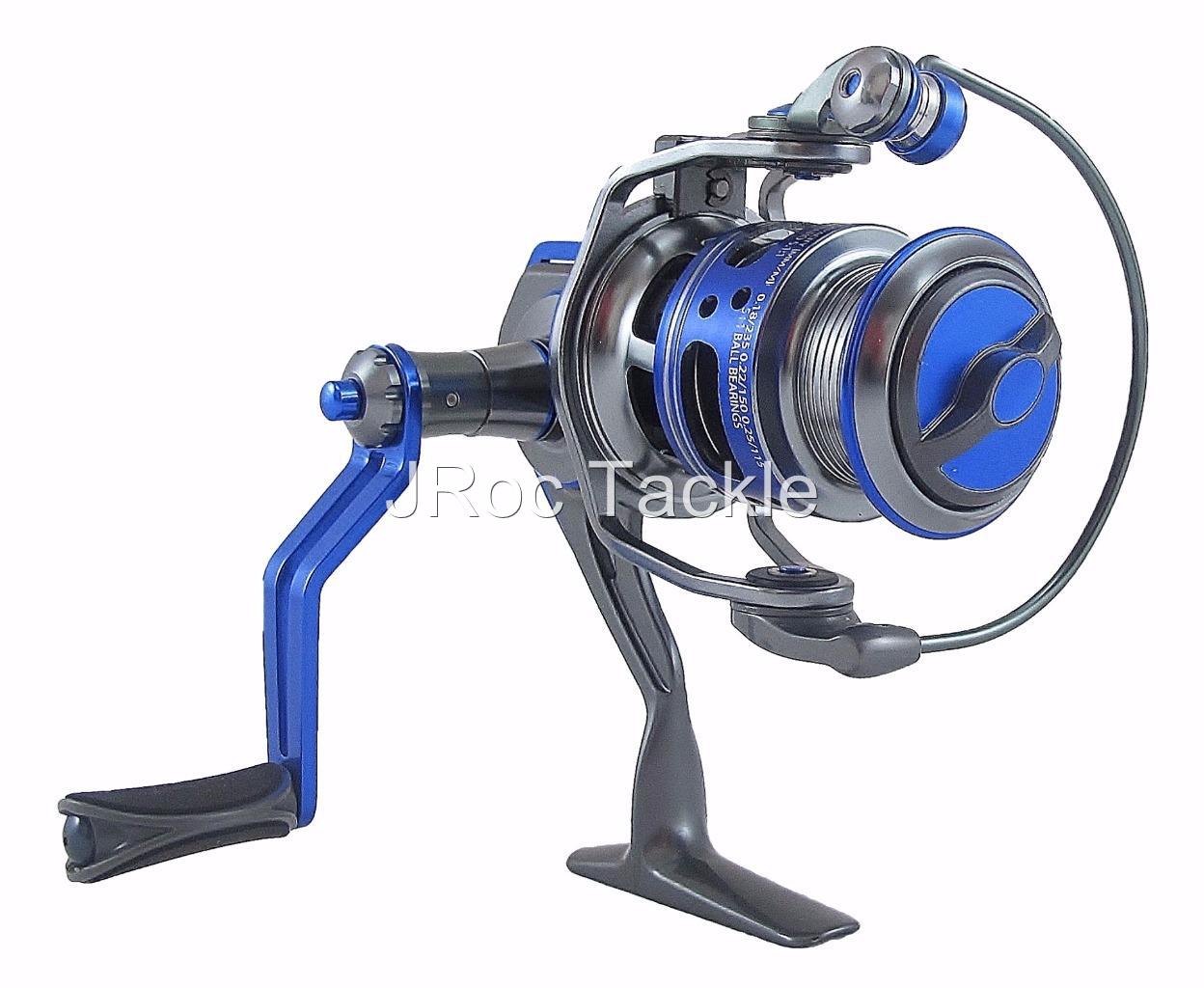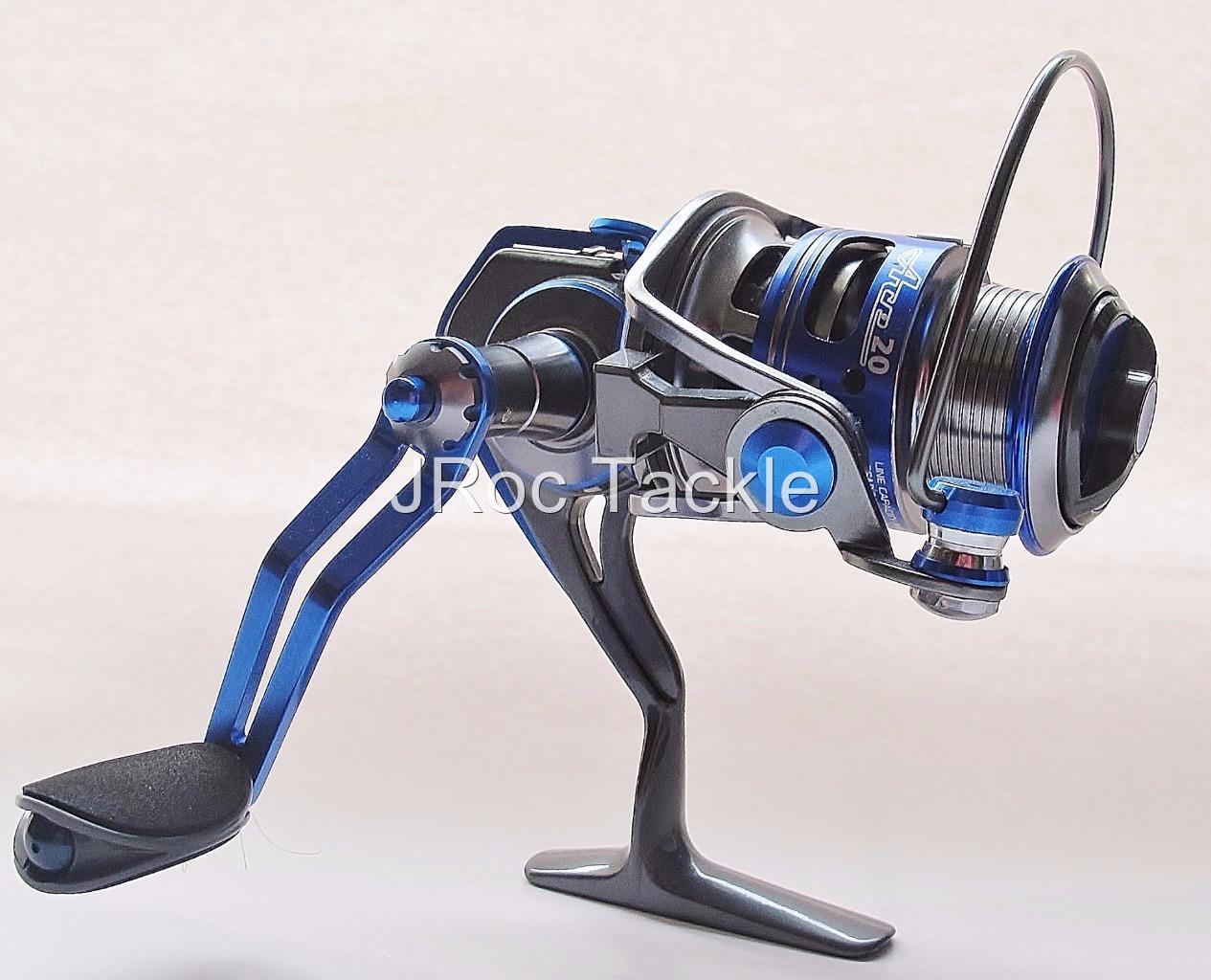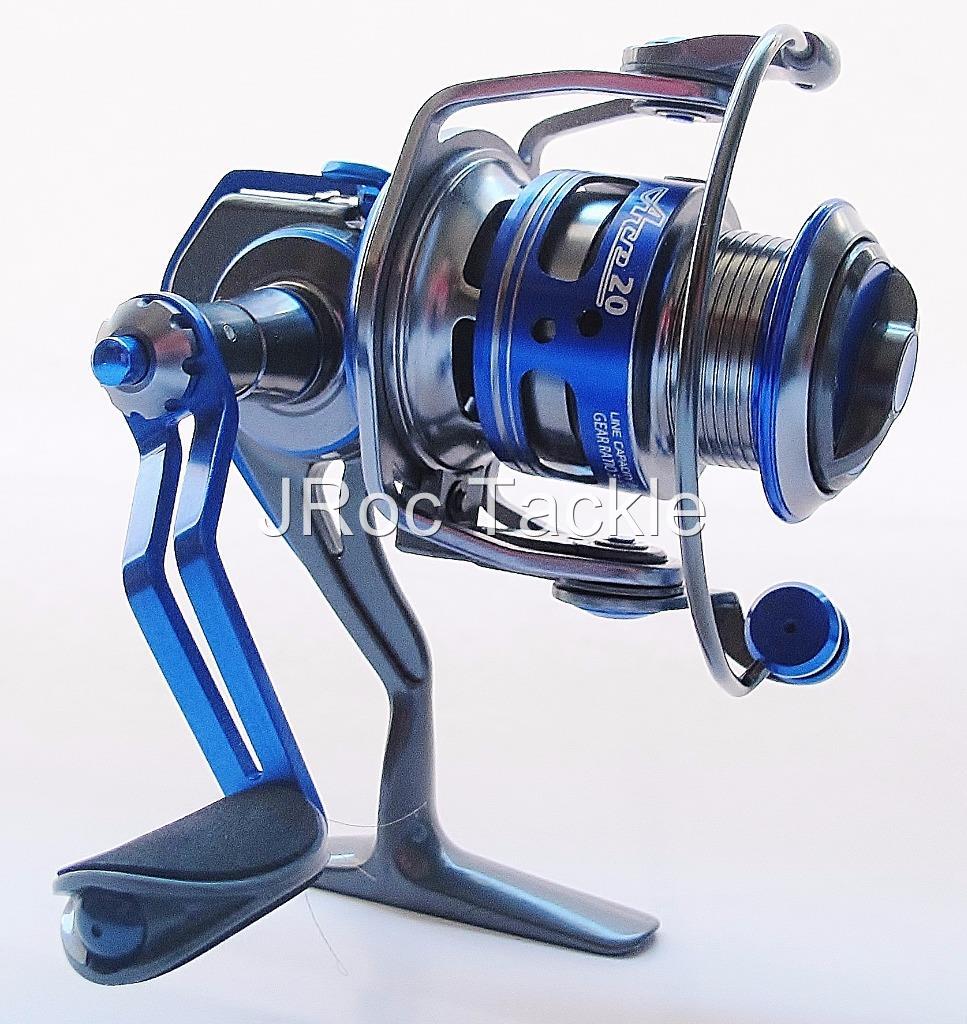 ROD:
9 + 1 TIER CARBON TELESCOPIC FISHING ROD - 56cm - 3.6M
This portable telescopic fishing rod is the most professional telescopic rod on the market.
The simple, yet effective collapsible design ensures that it can be taken any where, any time, with little fuss without loosing any power or sensitivity. It easily fits in any car boot or under the seat, in a caravan, in a backpack so it's always on hand when that fishing opportunity arises.
It's incredibly practical, portable, light weight, strong, made from premium quality materials and a leader in the field of telescopic fishing rods, blowing all other brands out of the water!!!
Constructed with 98% high quality Super Carbon and fully interwoven from the tip to the base giving it enhanced structural integrity making this rod super strong yet super lightweight and sensitive!
All trims including tips, guides & reel seats, are fully anodized alloy heat treated for that perfect balance between hardness and vibrant colour. While the molded EVA butt grip ensures comfort while fishing.
Our range of telescopic fishing rods find a comfortable place between low and high end fishing rods, mixing superior quality components with a reasonable price yet still offering sturdiness and comfort without sacrificing performance.
Here's your chance to have the power of a big-water rod in a package small enough to fit in your backpack! So whether you fishing from the shore or pier or hiking with just a backpack, this is the ideal choice in fishing rods.
You'll never have to worry again about breaking a tip off in a door.
Suitable for camping, hiking, caravaning, traveling, canoing, kayaking, cars, boats and holidays.
Its unique design means that its perfect for the space conscious traveling angler on the move where space is limited. Great for caravans or that cross-country bike ride as it collapses neatly taking up virtually no space at all in a backpack, suitcase, car boot etc.
The ultra lite, rust proof design makes it ideal for saltwater fishing.
Next time you go hiking, traveling, backpack or caravaning be sure to take one of our Telescopic Fishing Rods. These are a fabulous addition to any tackle box.
TECHNICAL SPECIFICATIONS
- Length : 56cm collapsed / maximum of 3.6M fully extended (11ft 9")
- Width: at butt: 3cm / at longest guide: 6cm
- Weight : 10.40oz / 295g
- 9 Tier telescopic tip plus 1 tier telescopic butt handle.
- Material: 98% super carbon combined with Heat Treated Anodized Aluminum Alloy
- Alloy is anodized for the prefect balance of hardness & colour
- Moulded EVA grip, makes for a comfortable feeling in your hand
- Telescopic tip protector included. (Stops the rod opening out when not in use)
- Premium Quality, Rust Free Materials used.
- 100% Brand New & High Quality Precision Instrument
- Suitable for Freshwater & Saltwater fishing
- Includes Protective Carry Bag 60cm x 10cm with carry handle & shoulder strap.
GALLERY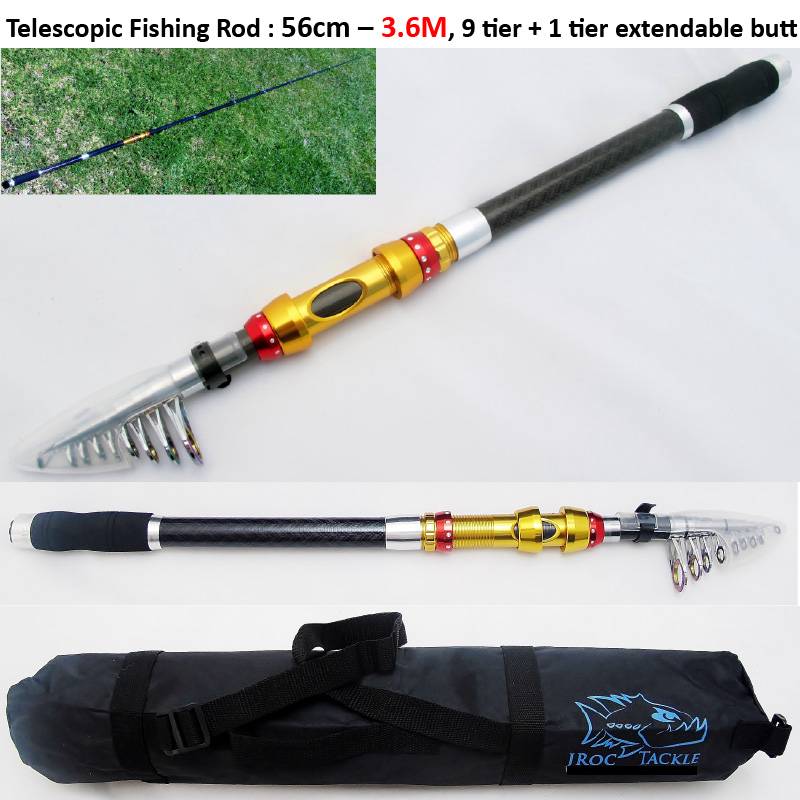 Following photos Courtesy of Moby Dick Content who took our reels out for a test run.
(Ace 20A gold in the images) Thanks Guys!!!