GTR T25L I Speed LEVEL WIND Series, Big Game Sport Fishing Trolling Reel
RIGHT HAND REEL
The GTR T25L I is A True Light Line, One Speed Reel. Anglers Can Control The Drag Speed To Adjust Quickly On A Running Fish, And Get The Most Enjoyment From Their Fishing Experience. An added feature for the GTR Series is the LEVEL WIND SYSTEM. With the level wind system you can be assured that your line will be guided on and off, perfectly, every time.
GTR I Reel's Function Is Similar To POSEIDON I Speed Series Reel , But Provides A More Economic Choice
For Customers By Changing The Frame From Aluminum To Graphite.
ONE Speed,
Gear Ratio: 3.8:1
4 Stainless Steel Ball Bearing
Weight 829gms
Line Capacity: (mm/M) 0.60(45lb) /300M
Max Drag Full: 13kg / 29lb, Max Drag Strike: 9.5kg
Specs: Graphite Frame & Sideplates, TPR Handle, Fixed plate
Colour: Black/ Brass Light Gold Colour Spool
Proudly made in Taiwan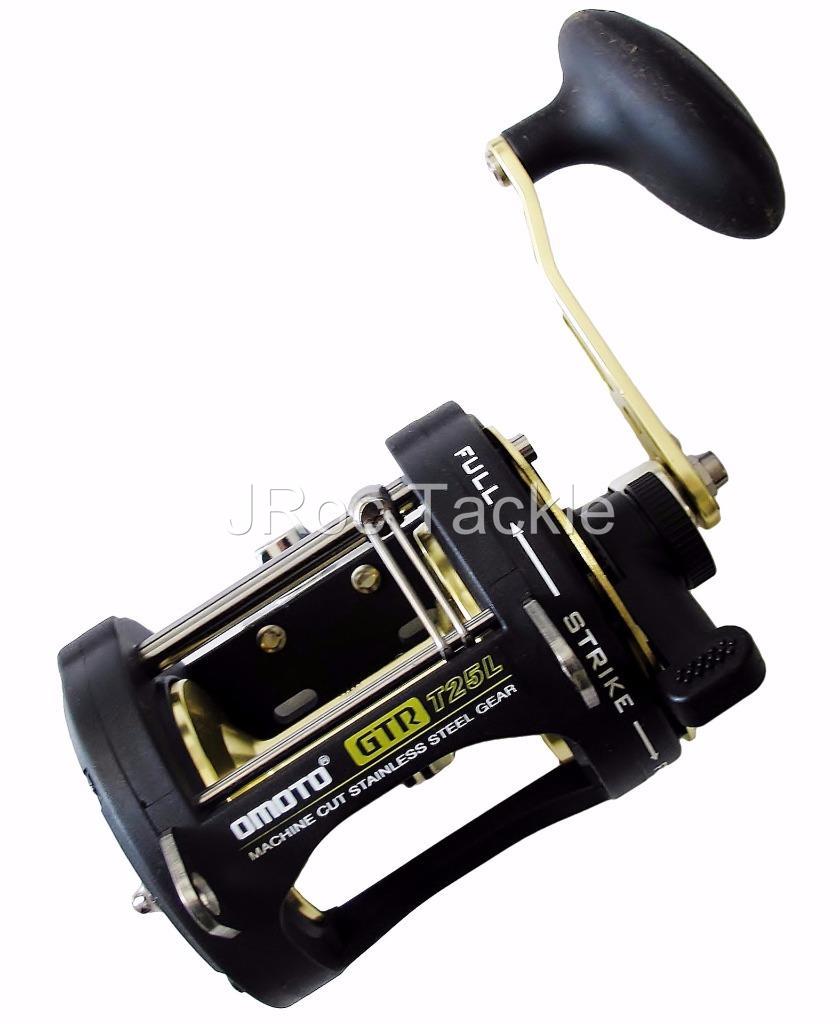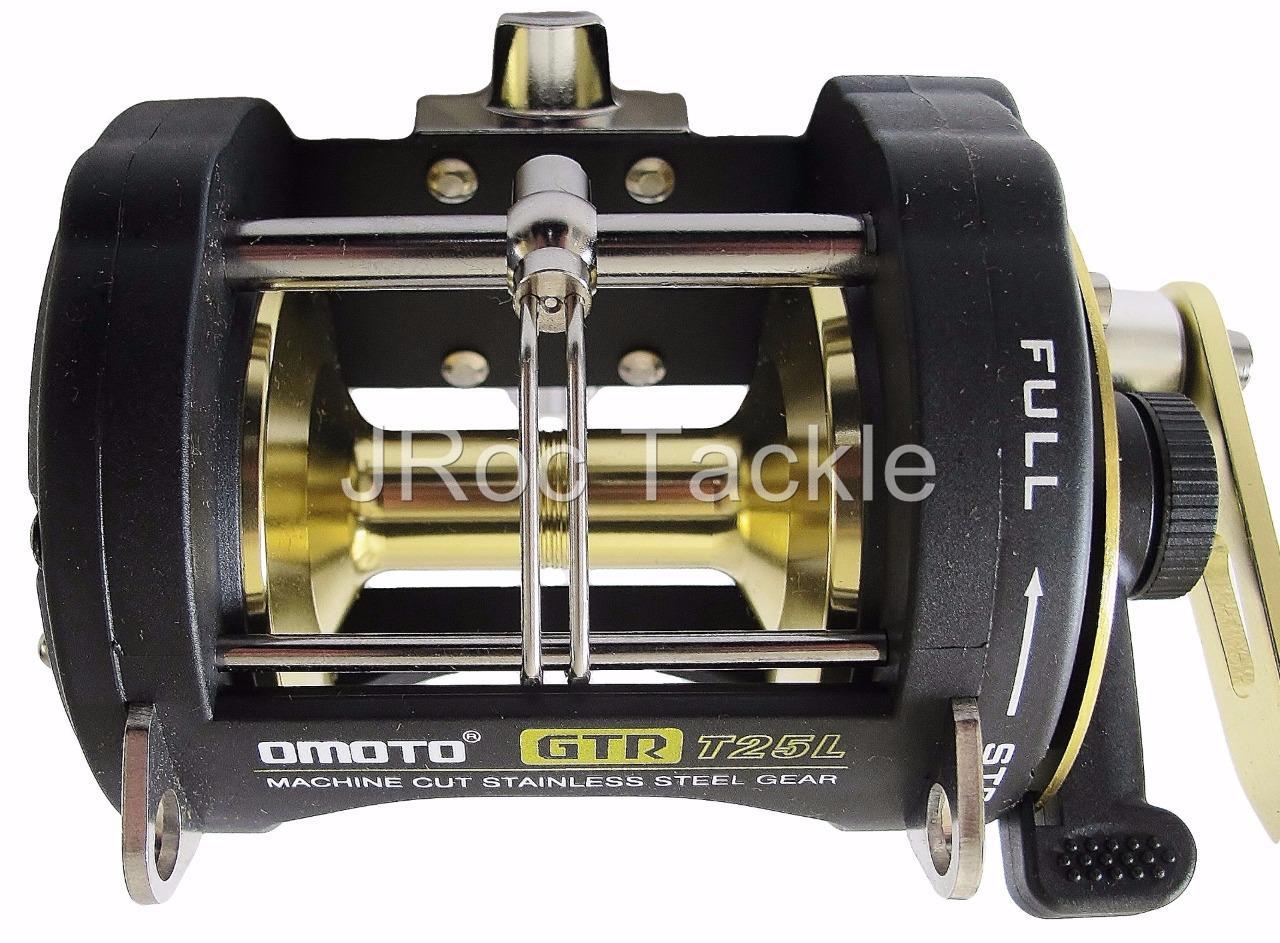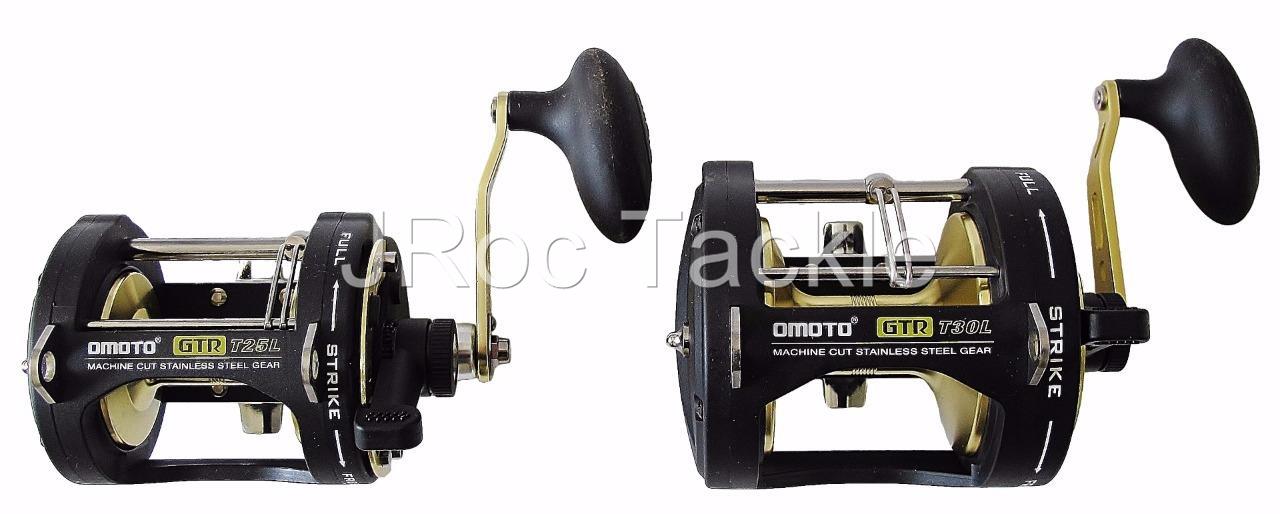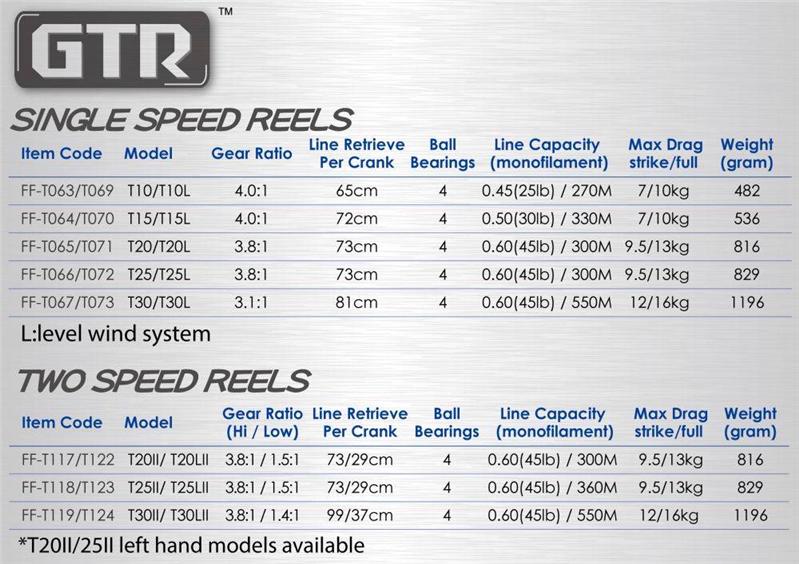 5 year OMOTO AUSTRALIA WARRANTY (JRoc Tackle Authorised Sole Australian Distributor)
Attractive, straight-forward dependability is what this reel offers.
Oversized CNC machine-cut stainless steel gears define transmissions that surrender to nothing.
OMOTO has over 30 years manufacturing experience in the fishing tackle industry. Well aware of the needs of anglers they have perfected the materials and quality of their products to offer perfect and useful equipment for anglers.
OMOTO reels are well known, both in fresh water and saltwater fishing. Many well-known brands worldwide cooperate with OMOTO's excellent R&D team, which combines up-to-date concepts with years of experience .
OMOTO believes that persistence brings the best quality, and OMOTO reels will always accompany you wherever you enjoy the pleasures of fishing.
Visit omotoaustralia.com.au for more information regarding Omoto Products, Service, Warranty, Spare Parts & Repairs