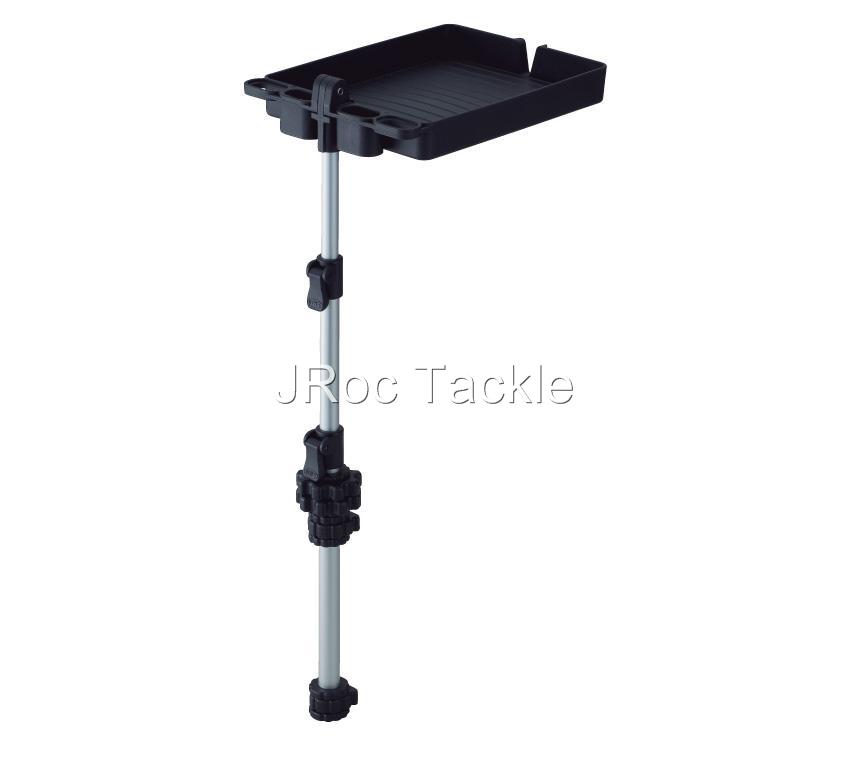 Get ready for the land based fishing revolution with Daiichiseiko Fishing Gear.
LIGHT WEIGHT - PORTABLE - SUPREME QUALITY - STRONG - ROBUST- ERGONOMIC - ideal for land based fisherman who need to travel as light as possible.
Made by Daiichiseiko - A brand that manufacture premium quality products specifically for the fishing industry. Their quality is so superior you will be blown away with how amazing their products are.
Daiichiseiko specifically design their products to be incredibly robust while being light weight so that they can be attached to the body or to bags and be incredibly portable. The perfect solution for land based fishermen who have to carry their gear around while getting to fishing spots such as rocks, beaches, a pier, etc. Also great for boating & caravaning where you want to travel as light as possible!
Daiichiseiko are from Japan where the finest fishing products are sourced. Daiichiseiko are a large company and one of the best fishing manufacturers in Japan and even the world, Daiichiseiko are leaders in innovation, style, light weight portability, design & manufacture. Give them a try and you'll be sure to be back for more!!!
INFORMATION:
With the Daiichiseiko Tackle Tray, you will always be able to locate things quickly and easily. Thanks to the clever tray you can quickly access your tools, rig a line, bait your line, and rest your rod with ease and convenience.
The U Shaped groove allows for a light game rod to rest against the Tackle Tray when you want to prepare your line, rigs & bait, etc. The dedicated holster allows tools such as the crocodile grip, mini-alligator gar grip, pliers, etc. to be set in the tray. The tray can be used to cut bait, prepare lures, fit bait to lures, rest your tools, etc.
The Tackle Tray incorporates an extendible arm to adjust the height of the tray. The Tray folds down flat for easy & convenient storage. The Tackle Tray can also swivel around to the left & right in the direction that you want it pointed toward.
Mount an EVA RODRACK to your ESKY, Tackle Bag, Boat, Trailer, etc. and then you can easily insert the Tackle Tray right into it in seconds. EVA Rod Racks don't just need to be fitted to Daiichiseiko products. You can mount one anywhere you can fit the EVA RODRACK 33S and then use the Tackle Tray. Lock the spacer into place to enable use with any size EVA RODRACK 33S. Whether you use the single or the double EVA RODRACK in the 32mm or 45mm diameter, the spacer will enable it to fit correctly. Use the EVA Rodrack 33S to mount the Tackle Tray where ever you want to use it. Ideal to mount to an esky, cooler box, portable fridge, ice box, etc. When you have finished with the tray it can collapse and be stored away till needed again (sold seperately at JRoc Tackle).
Ours Daiichiseiko Tackle Carriers, both the MS & KAN-NON range come fitted with the MS RODRACK ready to fit a Tackle Tray! You can perfectly fit the Tackle Tray to the MS2725 Tackle Carrier (Also sold at JRoc Tackle - sold separately). That way you can organize your fishing gear making the tackle carrier very versatile.
Made from Heavy Duty EVA - high-strength and ultra-lightweight & fully washable.
SPECIFICATIONS:
■ Tackle Tray Size : (external dimensions) H252 × W167 × D30mm Height, Weight: 433g
■ Tackle Tray : MAXIMUM 780mm, Collapsed Size 340mm, Weight: 293g
■ SPACER: Large & Small: Each 2 molds.
GALLERY