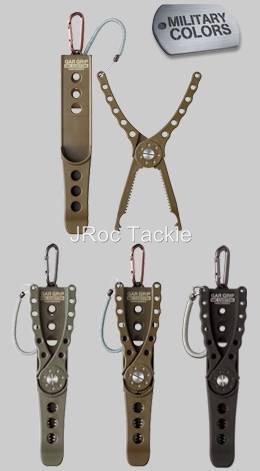 Light weight saltwater safe Fishing Grip! Works like a pair of tongs.
The Gar Grip fishing grips have teeth that can grip around the body of the fish and the tip can grip the lower lip and be used as a fishing lip grip as well.
Custom equipped with military colors: Foliage Green, Dark Earth & Black,
The Gar Grip comes with a clip-on holster (55% glass fiber reinforced plastic content). Holster has a built-in clip that allows for a 360° of rotation. The Holster can be mounted to game vests, tackle bags, tackle carriers, etc, A carabiner clip is also included for the holster.
CFRP high-strength and ultra-lightweight & rust free materials used in the construction.
Grip Teeth are alternatly aligned to ensure that the fish does not get free.
The tip is also shaped as a lip grip that can hold the lower jaw of the fish.
You can instantly capture fish by removing the grip from the holster and opening the grip.
The gar grip is connected to the Holster with a safety lanyard that can stretch to a full-length up to 120cm. This ensures that it wont fall out and get lost.
Made by Daiichiseiko - A brand that manufacture premium quality products specifically for the fishing industry. Their quality is so superior, you will be blown away with how amazing their products are.
daiichiseiko specifically design their products to be incredibly robust while being light weight so that they can be attached to the body or to bags and be incredibly portable. The perfect solution to fishermen who have to carry their gear around to rocks, a beach, a pier, etc. Also great for boating & caravaning where you want to travel as light as possible!
Daiichiseiko are leaders in innovation, style, light weight portability, design & manufacture. Give them a try and you'll be sure to be back for more!!!
SPECIFICATIONS:
■ Gar Grip MC CUSTOM Size: 235mm × 58mm × 16mm
■ Holster Size: 237mm × 43mm
■ Weight: 120g
■ (55% glass fiber reinforced plastic content) GFRP High strength rust free construction
■ Military Colors: Foliage Green, Dark Earth, Black
■ carabiner included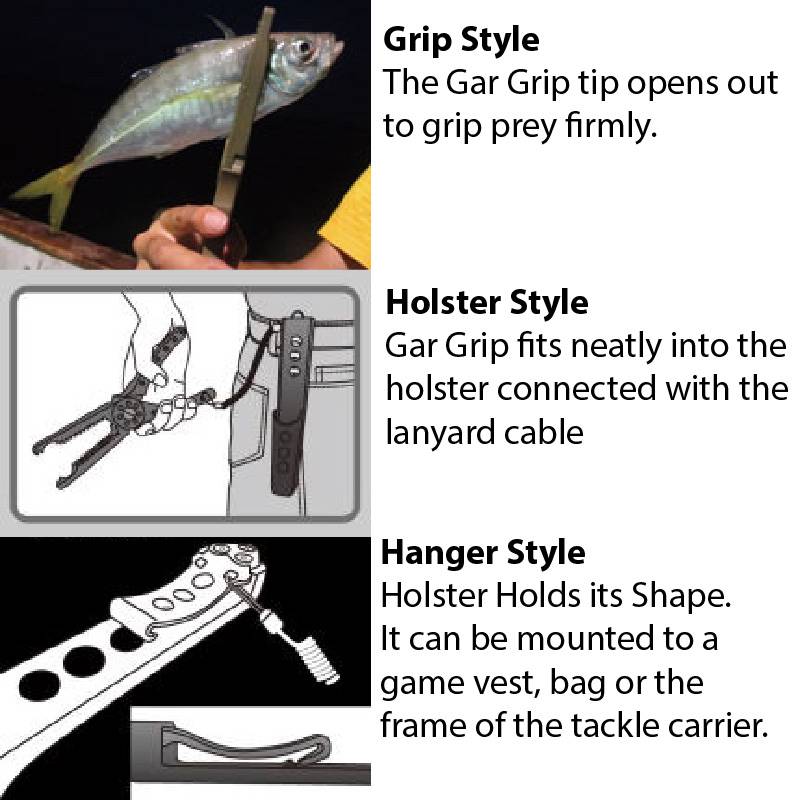 PREIVIEW
GALLERY