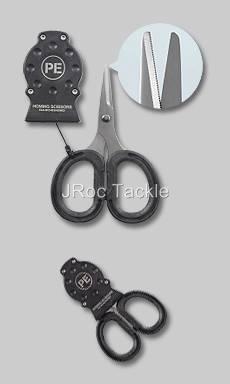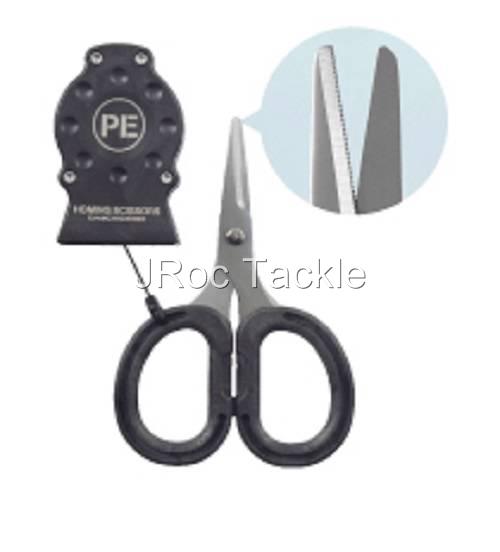 Includes Holster with built-in clip that allows for a 360° of rotation.
Running track in the scissor handle ensures the holster cable moves with ease and speed.
Built in 65cm Retractable Safety Cord, returns scissors to holser every time its released..
Wall thickness stainless steel jagged blade of 1.6mm, cutting edge cuts without missing a PE line.
By fixing with clip & carabiner supplied, can be attached to a belt loop or bag.
Made by Daiichisieko - A brand that manufacture premium quality products specifically for the fishing industry. Their quality is so superior, you will be blown away with how amazing their products are.
Daiichiseiko are leaders in inovation, style, light weight portability, design & manufacture. Give them a try and you'll be sure to be back for more!!!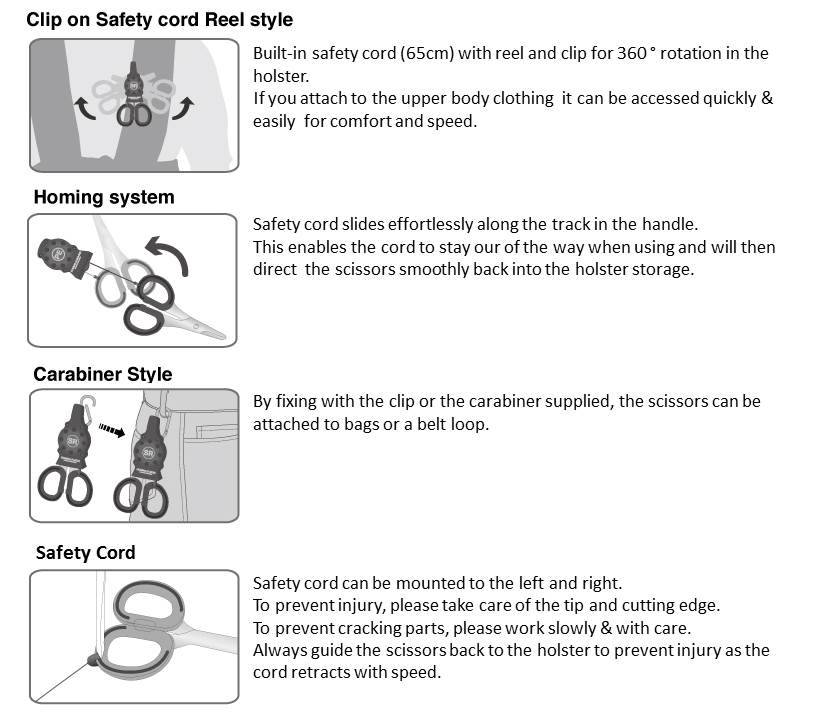 SPECIFICATIONS:
■ Blade: AUS6 (6A) vanadium stainless steel input
■ holster & handle: CFRP (35% carbon fiber reinforced plastic content)
■ Size: 105 × 70 × 30 mm
■ Weight: 48g
PREIVIEW
The Homing Scissor type PE is demonstrated first in both videos
GALLERY