These Red Flashing LED Prawn Shaped SQUID JIGS are a hard bodied jig with twin layered needle sharp hooks & luminous eyes.
The JRoc Tackle Led Flashing Squid Jig is water activated. Simply immerse in water and the bright blinking light illuminating the prawn shaped body will begin to flash. Remove from the water and the Squid Jig will automatically stop the LED function, preserving the life of the battery - a great power saving feature. The batteries in these squid jigs are NON-replaceable.
These Squid Jigs are suited to catching Squid & Calamari in Saltwater fishing.
It's unique design ensures optimum efficiency attracting squid in day or night conditions. Their highly reflective body, luminous eyes and flashing LED light are irresistible to squid.
On the under-body of the squid jig is a #2.5 keel that ensures the most realistic prawn movement through water.
These are an exceptional squid jig designed to improve your chances of catching squid. With the LED light together with their realistic movement, your sure to out-fish every one else fishing around you.
On the nose of the Squid Jig is a swiveling eyelet ready for attaching your line to. On the other end of the Squid jig are 2 layers of hooks, each with 12 x 7mm of needle sharp hooks - total length of the 2 layers of hooks is 15cm. At the end of the hook is a luminous bead designed to glow when the unit is flashing, guiding the prey onto the deadly sharp hooks!
These are a 'must have' addition to any tackle box. Revolutionize the way you fish for squid and be the envy of all other anglers when your catching squid in any conditions.
TECHNICAL SPECIFICATIONS
- Size: 4.0" / 10cm (eyelet - bottom of hooks)
- Weight: 0.45oz / 13g
- 24 x 7mm HOOKS divided into 2 layers for a combined hook length of 15cm
- Keel Size # 2.5
- Body Colours are: TRI, GREEN, ORANGE, PINK
- LED Flashing Light: RED
- Suited to Saltwater Fishing to catch Squid / Calamari.
- Included are 2 NON-REPLACEABLE Batteries
PREVIEW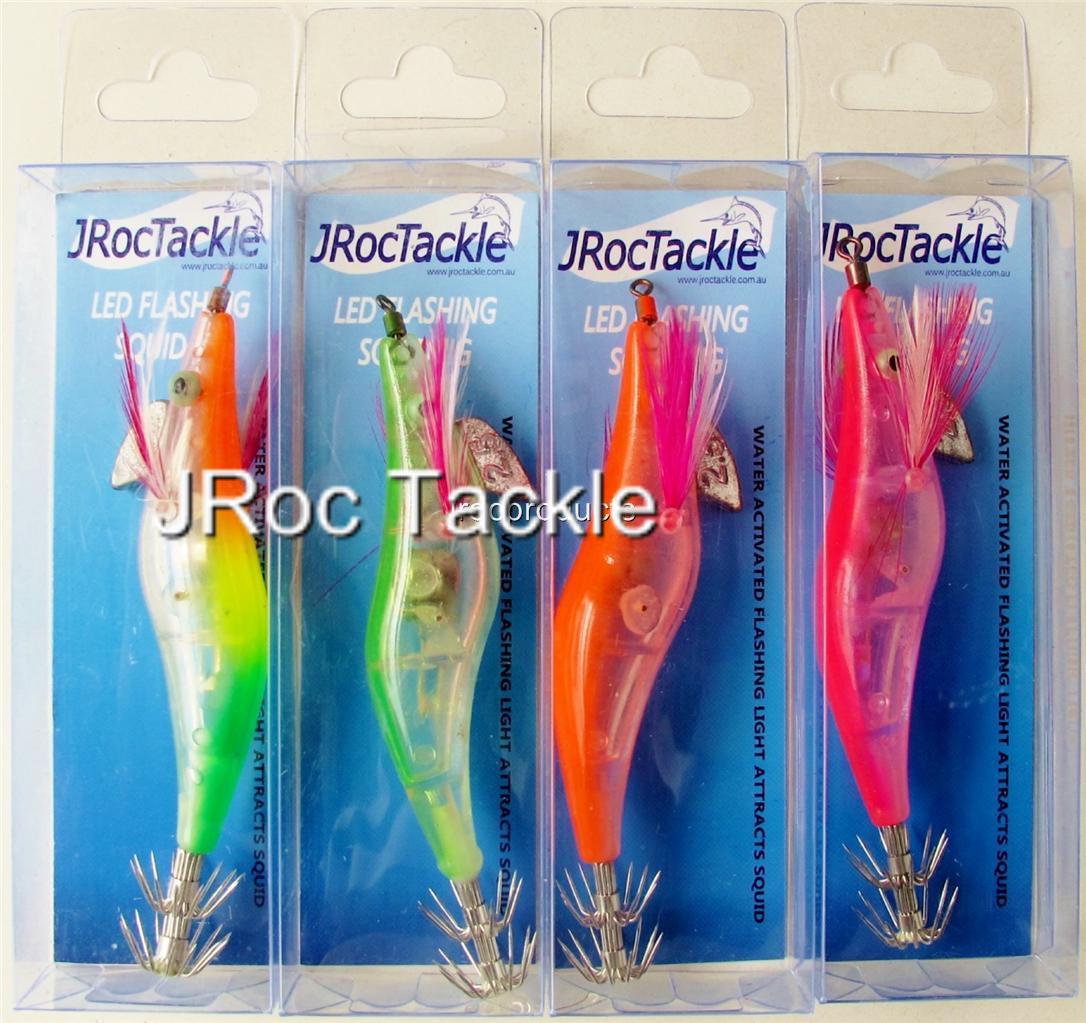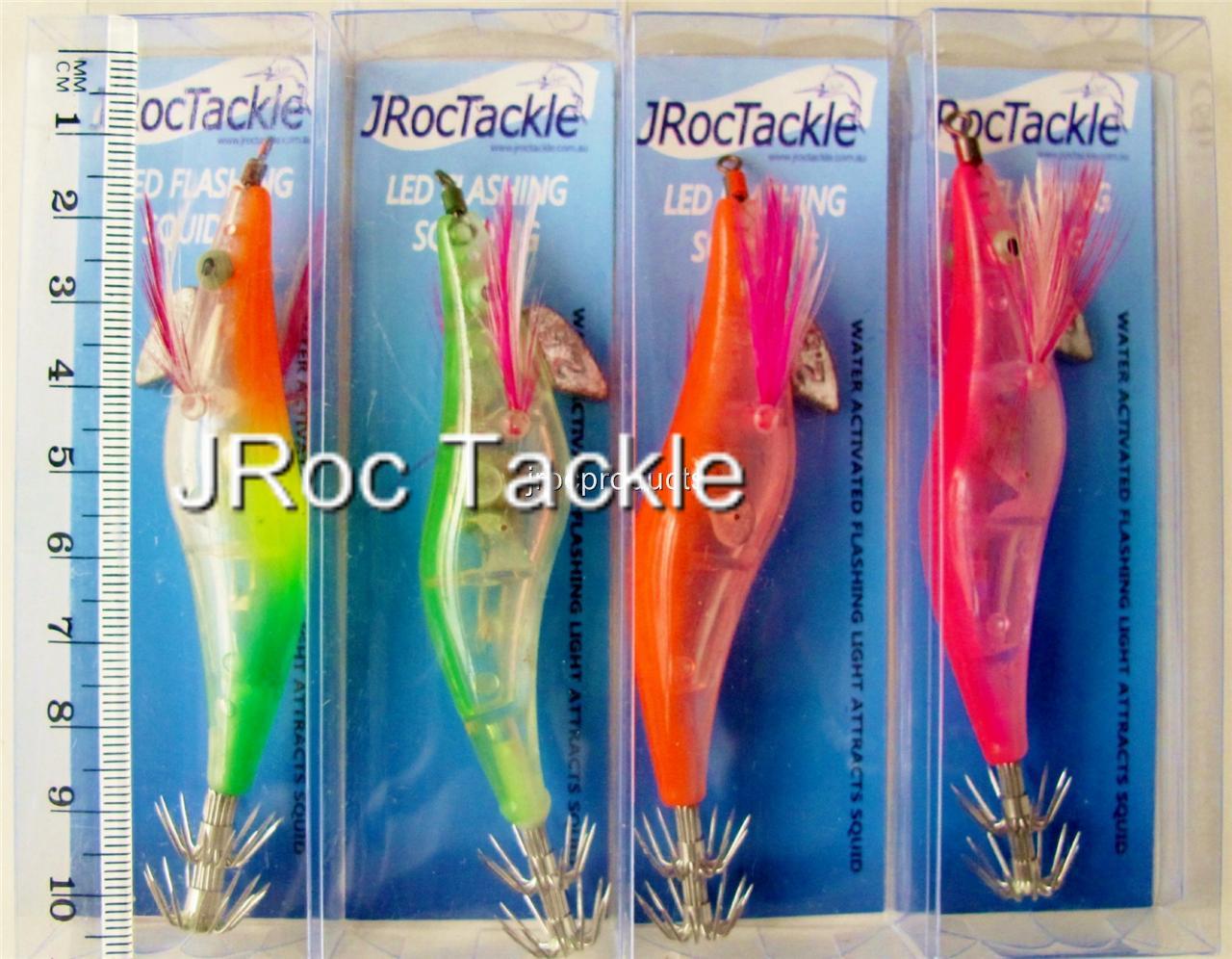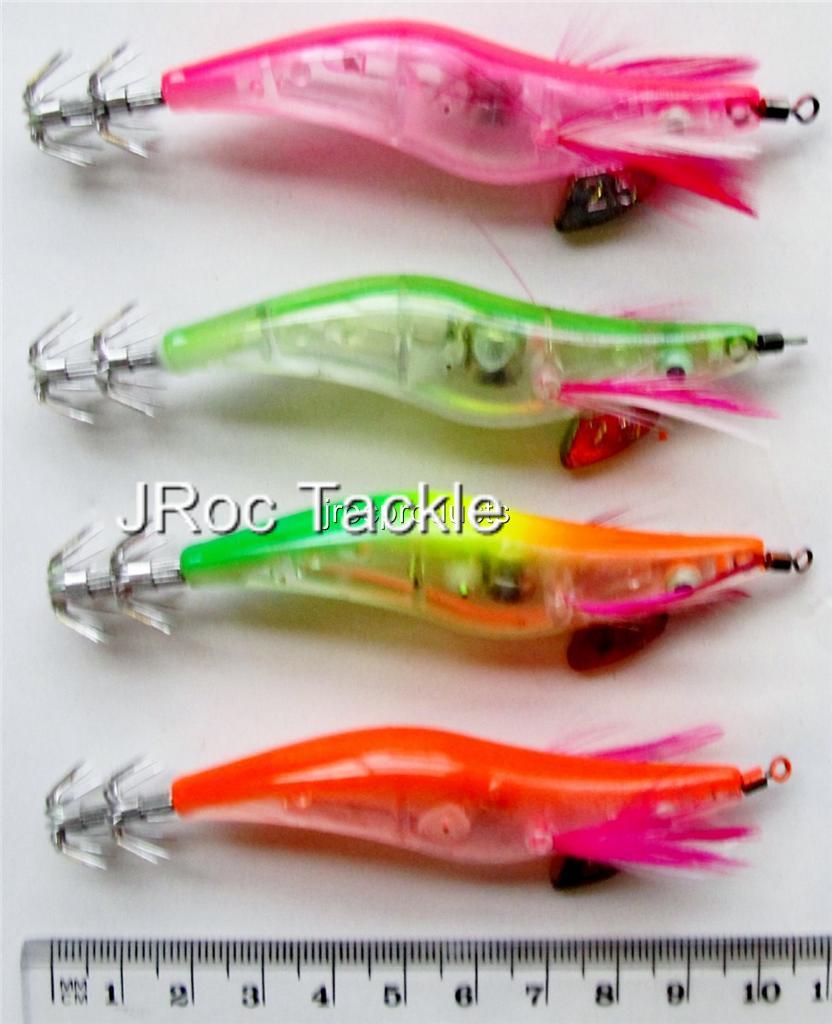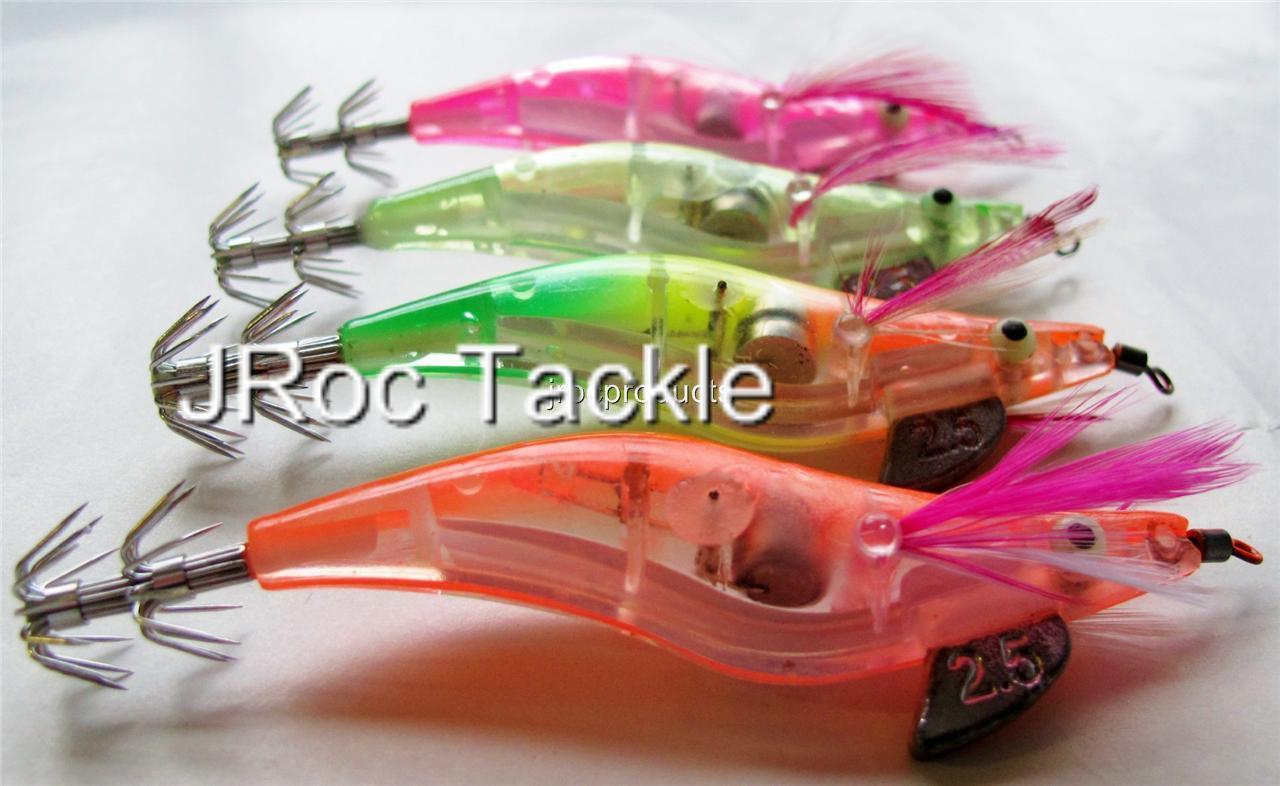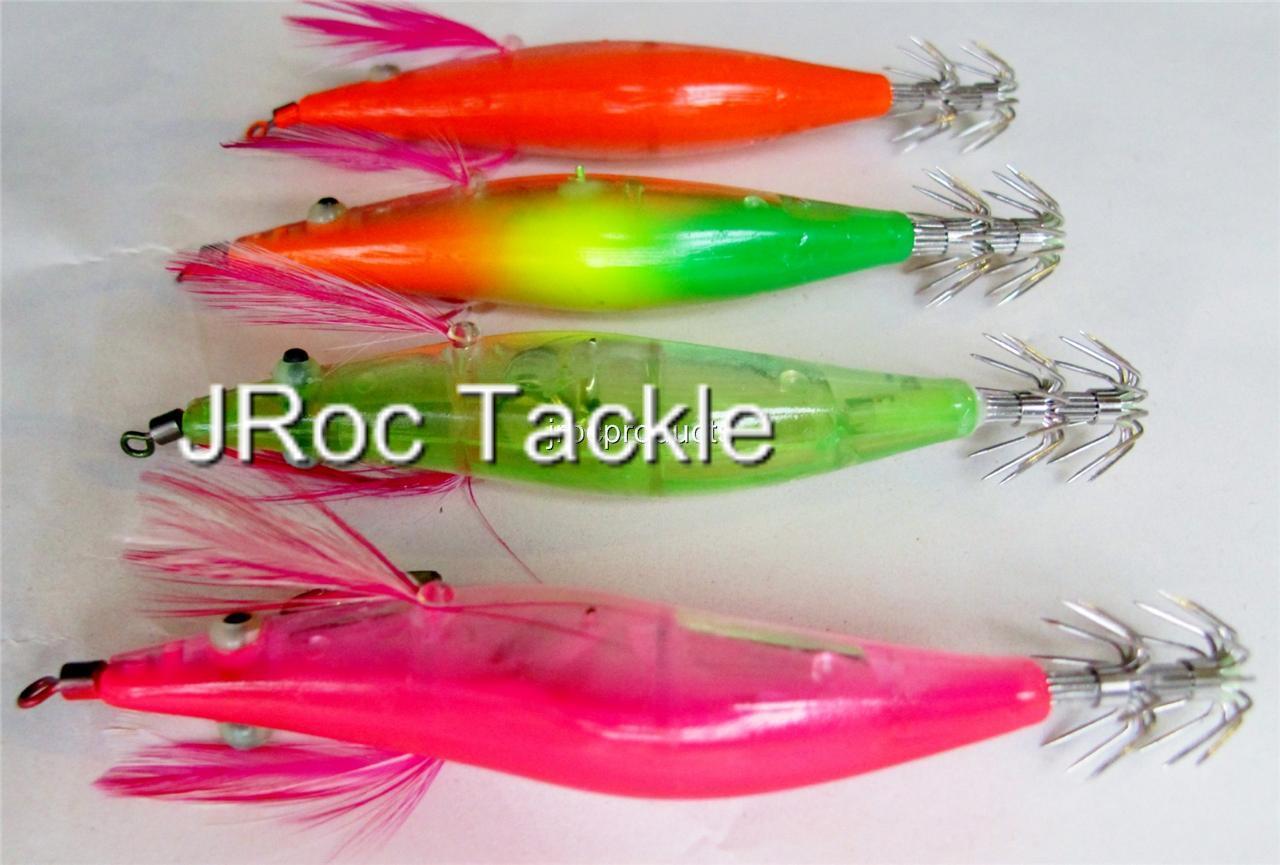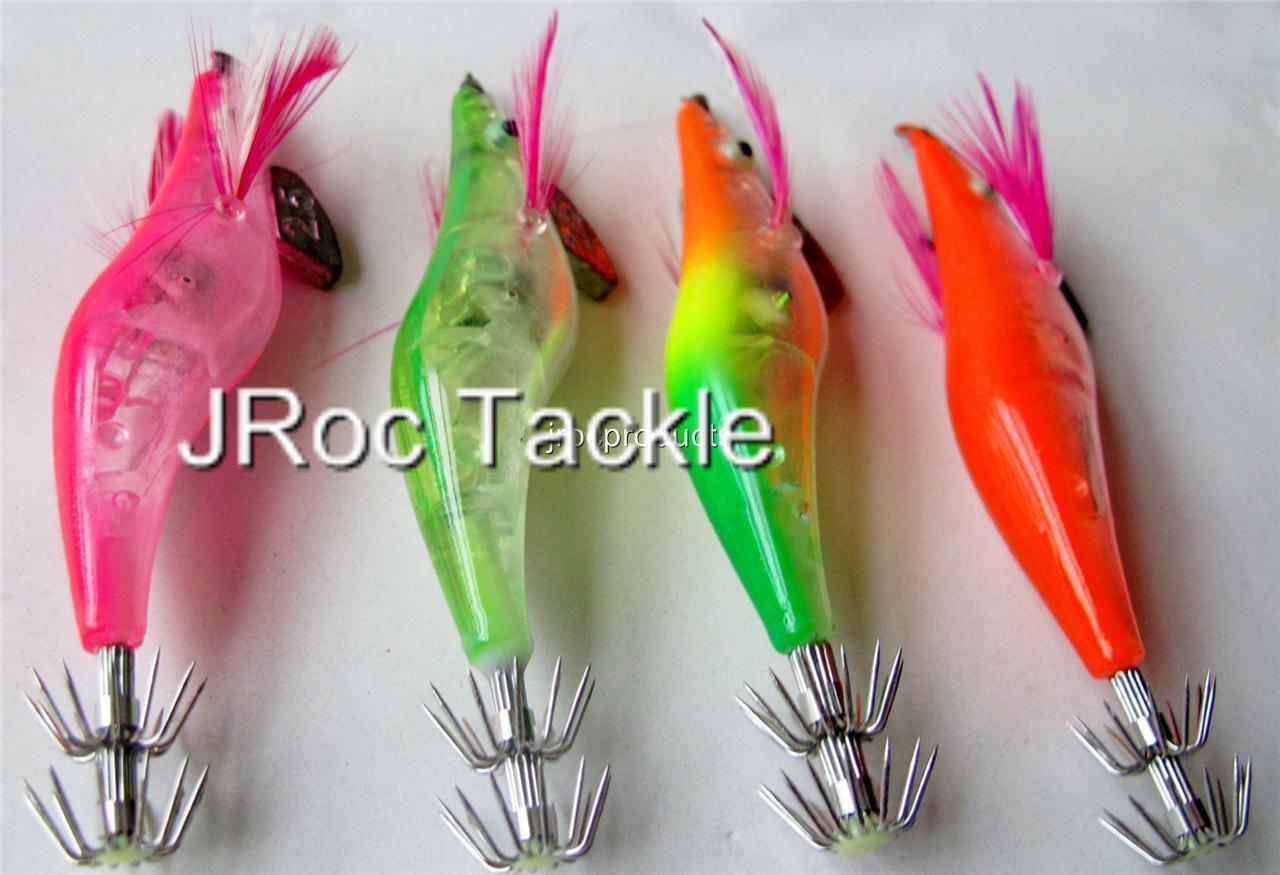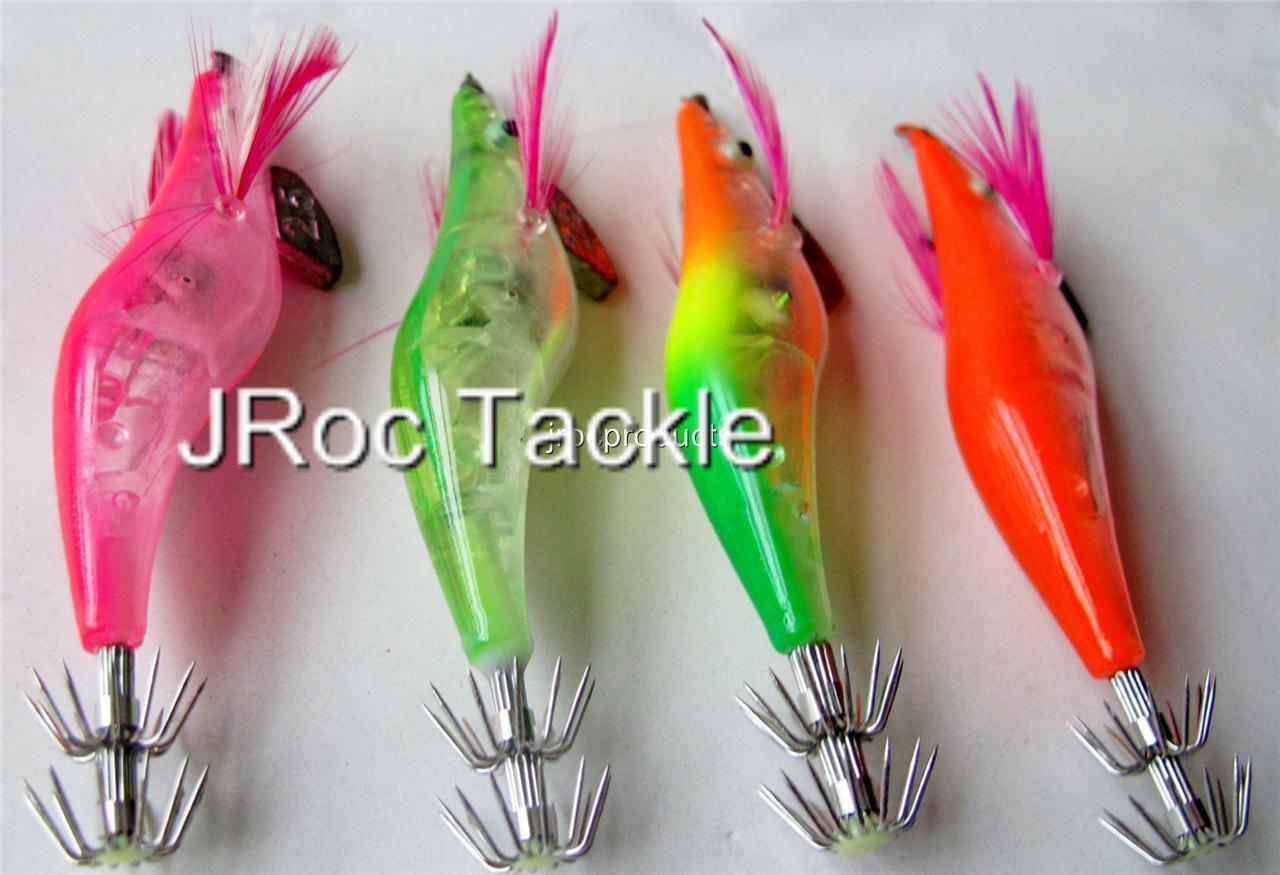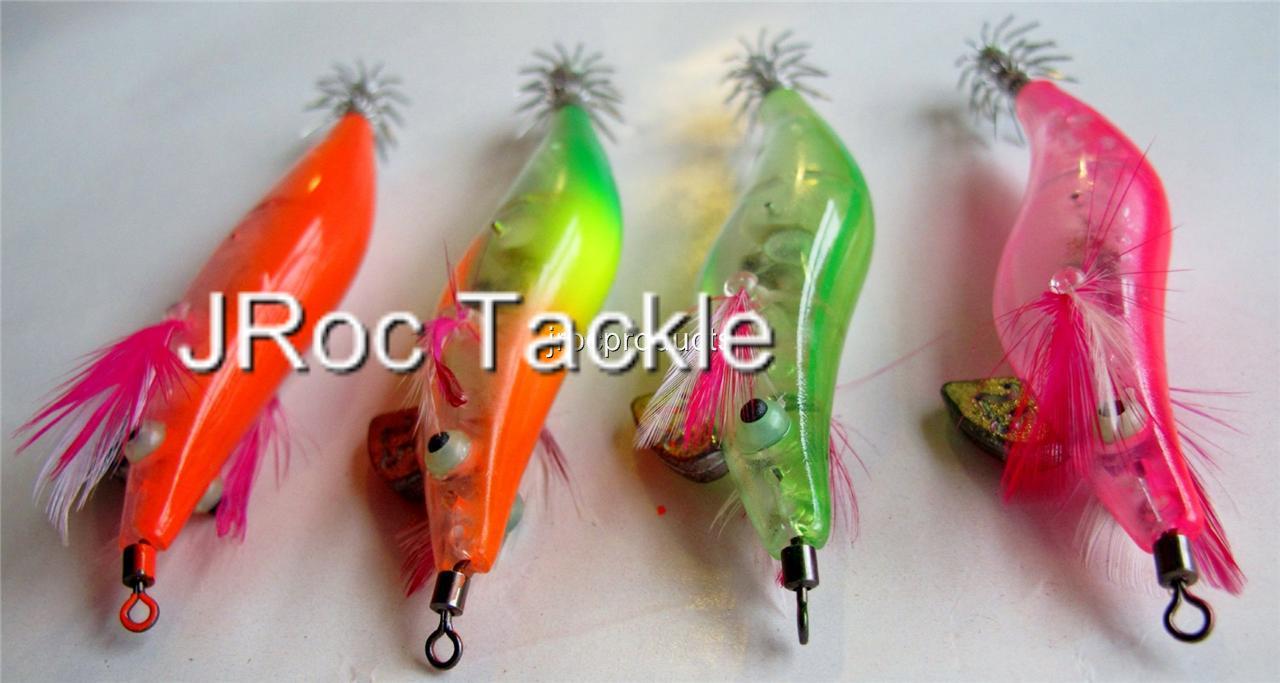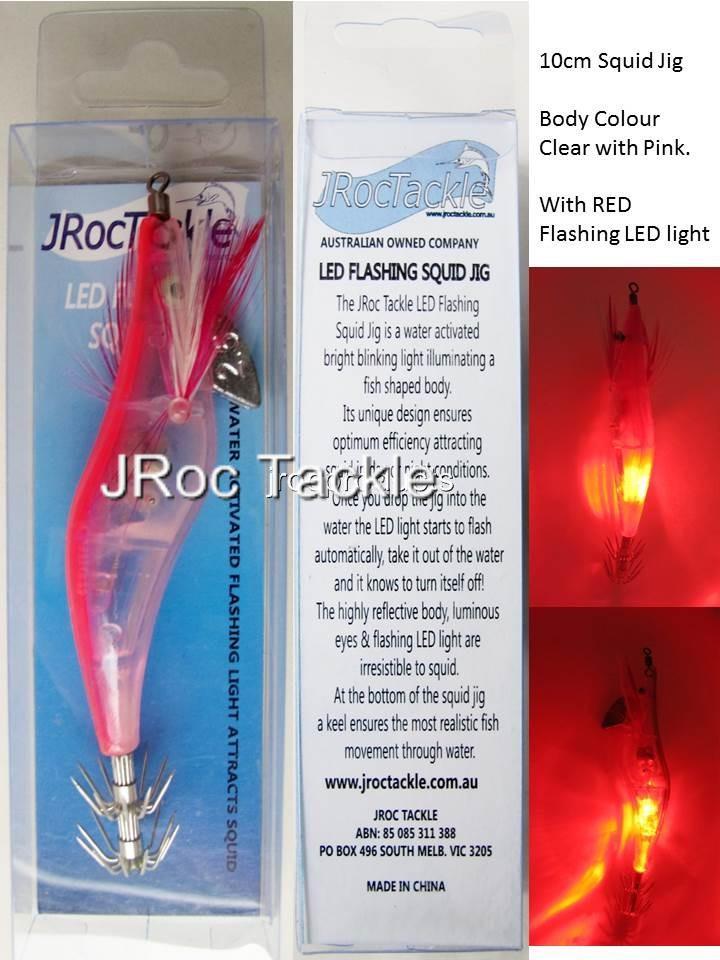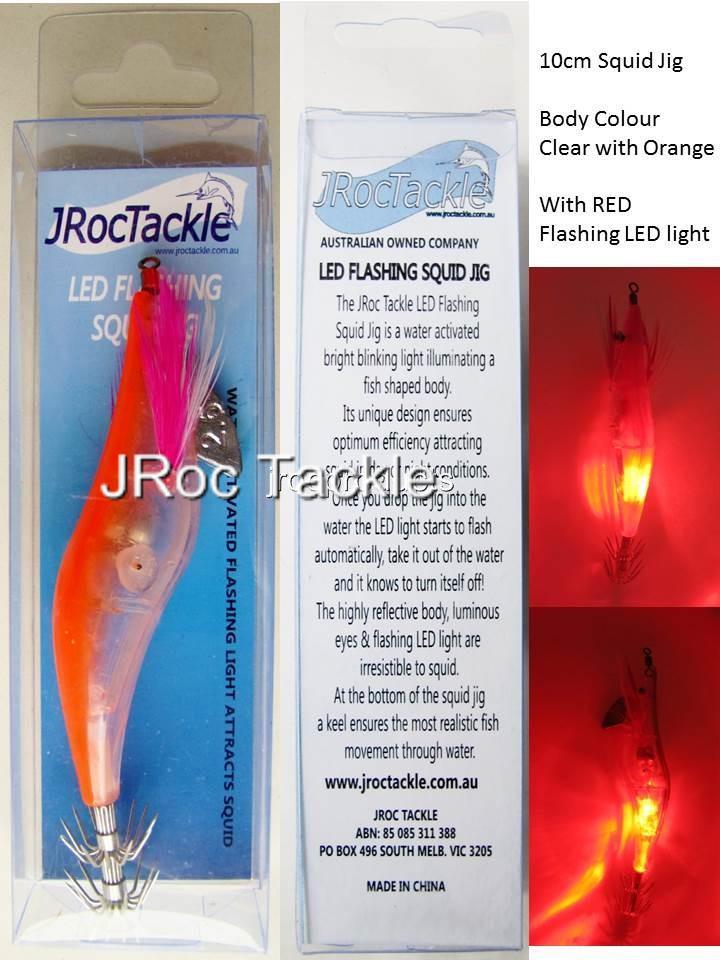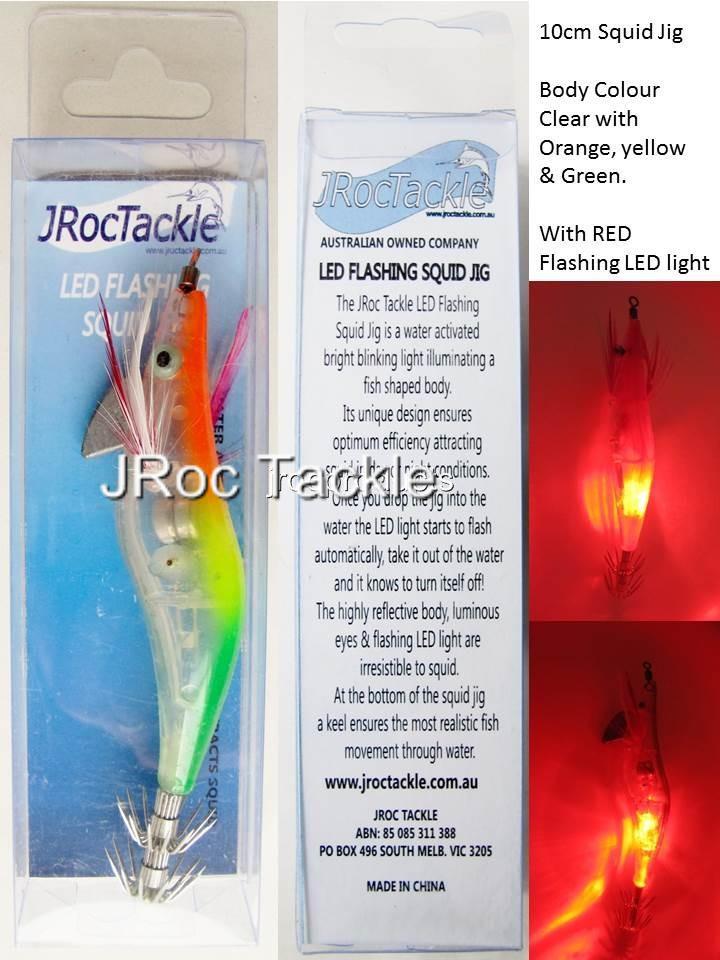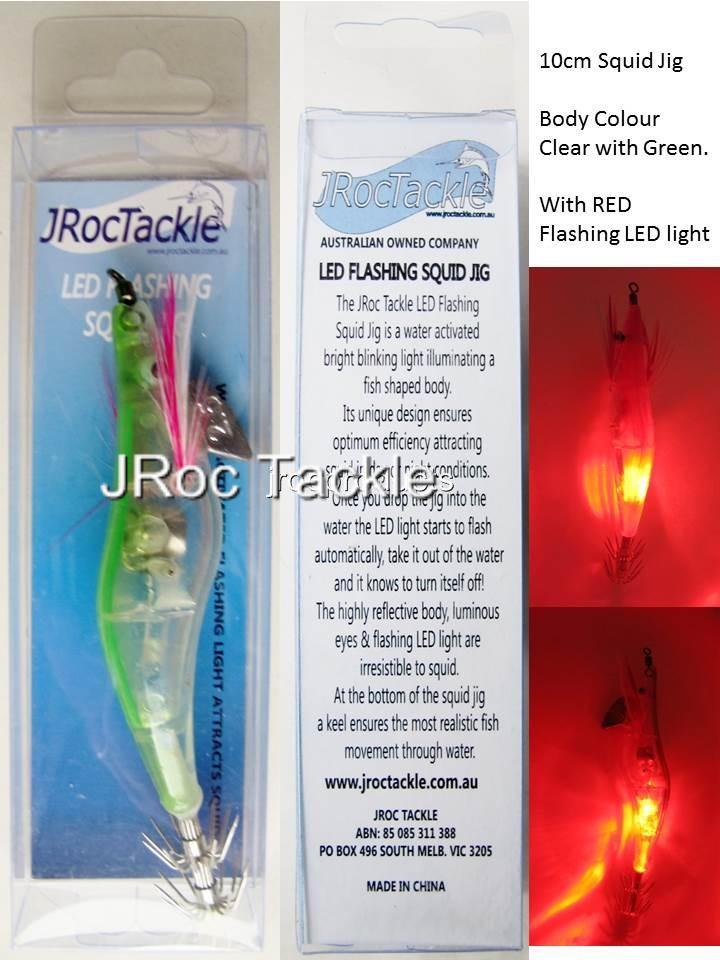 FULL RANGE