1 X FULL STAINLESS STEEL COIL LANYARD TETHER
SUPER QUALITY, SUPER STRONG, SERIOUSLY ROBUST!
SECURE YOUR TOOLS SAFELY!
HANDY DOUBLE ENDED SNAP HOOK ENDS (Carabiner).
Don't loose anything again with this fantastic lanyards.
Use the keyring to secure your tool and then attach the snap hook (carabiner) to your person, boat, kayak, desk, belt, car, wall, door, anywhere you need to keep it safe!!!
Dont loose your tools overboard in the water when you can secure it to yourself or your boat / kayak, etc.
These Lanyards are made from quality plastic with stainless steel keyring & snap hook. It will be invaluable for fishing or any items that need to be secured in any industry or about the house.
Lite, rust proof design makes them ideal for saltwater & freah water fishing.
Next time you go fishing make sure you have some of these handy.
Feature:
o 100% Rubber coated for easy cleaning
o Both ends - Snap hook (carabiner) to facilitate detaching the retained item from the belt loop.
o The lanyard can be used on many small items or equipment.
o Lanyard extends to approximately 1.5M.
Will fit almost anything, including belt loops on pants.

Additional Information:
o Colour Black
TECHNICAL SPECIFICATIONS
- Length : 42cm Recoiled to 1.5 Meters Streched out
- Weight : 22g
- All Stainless Steel, Coated with Rubber
- Premium Quality, Rust Free Materials used.
- 100% Brand New
- Saltwater & Freahwater fishing
GALLERY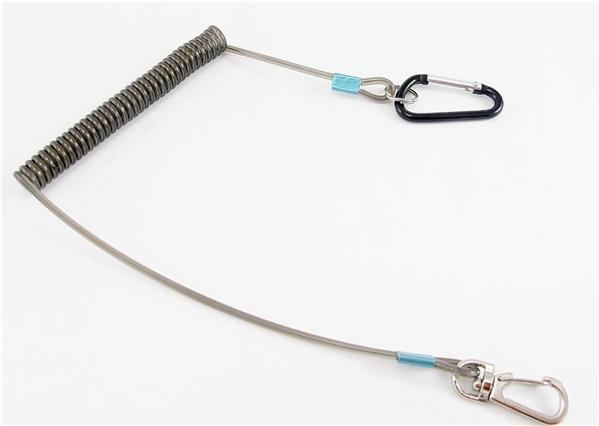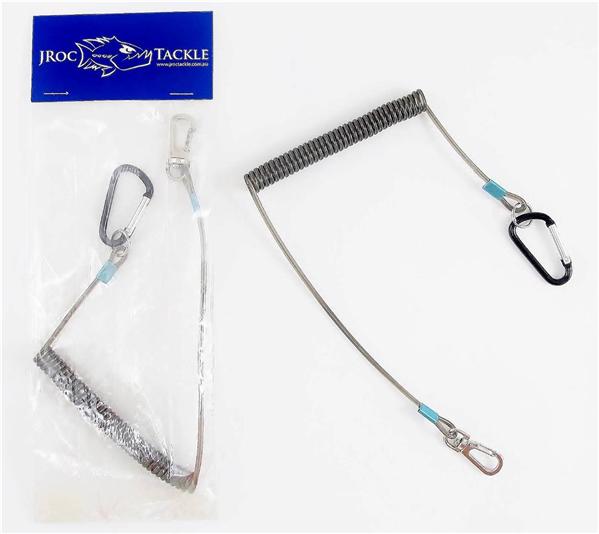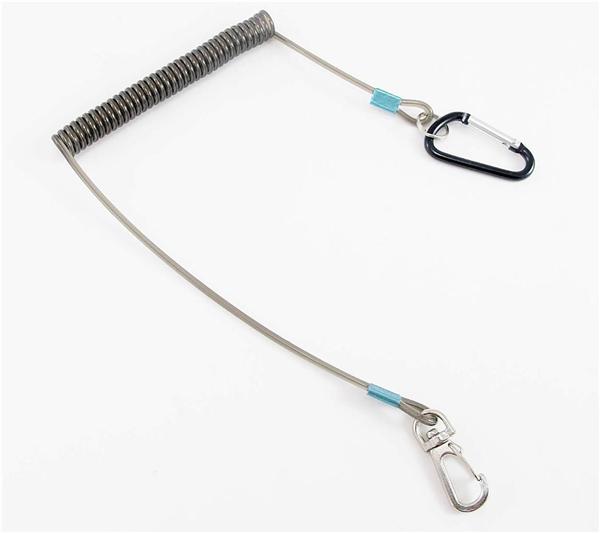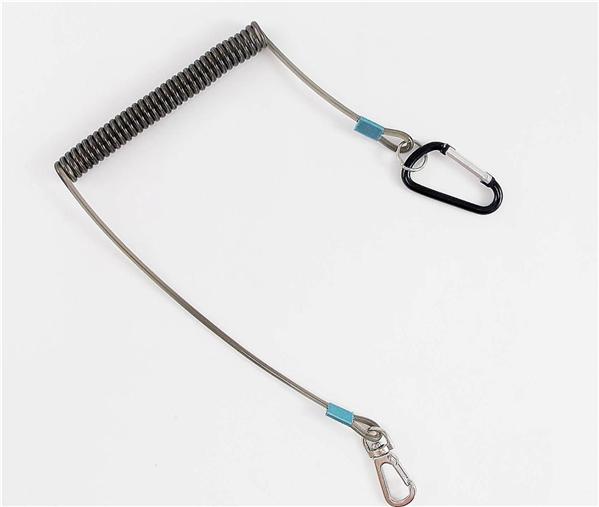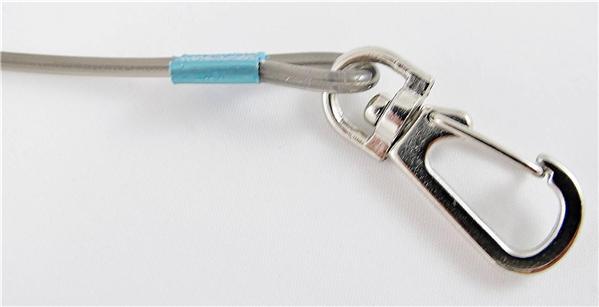 EXAMPLE ONLY - Gripper NOT Included