THIS LISTING IS FOR ALL 5 ALLOY FLASHING LED LIGHT FISHING BAIT LED LIGHTS
SUBMERSIBLE DEEP WATER FLASHING LED LIGHTS TO 800m.
You will receive 1 of EACH colour - RED, BLUE, GREEN, WHITE & TRI COLOURED.
These Water Activated Submersible Deep Water Fishing FLASHING LED LIGHT BAITS are irresistible to deep sea fish.
They are designed to eliminate the use of chemical lights used when fishing to attract fish. The light will improve bait visibility. They will attract and trigger the hunting instinct in fish. The light spectrum produced is irresistible to fish.
The Flashing LED Fishing Bait Light automatically FLASHES when immersed in water. These lights are water activated - no need for switches!
A self contained non replaceable lithium battery provides OVER 200 hours of use at DEPTHS of 800 Meters.
The indicator sensor ensures that the Flashing LED Light will automatically stop glowing if the light looses full contact with the water, a great power saving feature.
These bait lights can be used by themselves as a small jig, although they are best used in conjunction with other baits, spinners, spoons, squid skirts, jigs, bait etc. They will help to improve & enhance the performance of your other favourite items of fishing tackle. You can combine our bait lights with other fishing tackle in a number of ways. At the end of this listing are pictures depicting examples & ideas of how you can make your jigs using our LED lure lights with other items of fishing tackle.
They are strong, durable & made from high quality anodized alloy that's made to last!
These are the ideal choice for day or night fishing enthusiasts and can be used in Salt or Fresh water. They are very useful for catching a variety of freshwater and saltwater game fish, such as catfish, walleye, crappie, bass, red snapper to name a few. They are ideal for catching all game fish & large predator fish like pike, bass, trout, salmon & muskies.
This technology is truly amazing. These are a fabulous addition to any tackle box. Revolutionize the way you fish & let technology give you the upper edge.
TECHNICAL SPECIFICATIONS
- Rated for a Depth of 800 meters
- Length : 2.01" / 5cm
- Weight : 0.35oz / 10g
- FLASHING LED LIGHT
- Light Duration 200 hours
- Includes 1 of each Flashing LED Colour : RED, BLUE, GREEN, WHITE & Tri Coloured
- 100% Brand New & High Quality
- Fresh & Salt water fishing
PREVIEW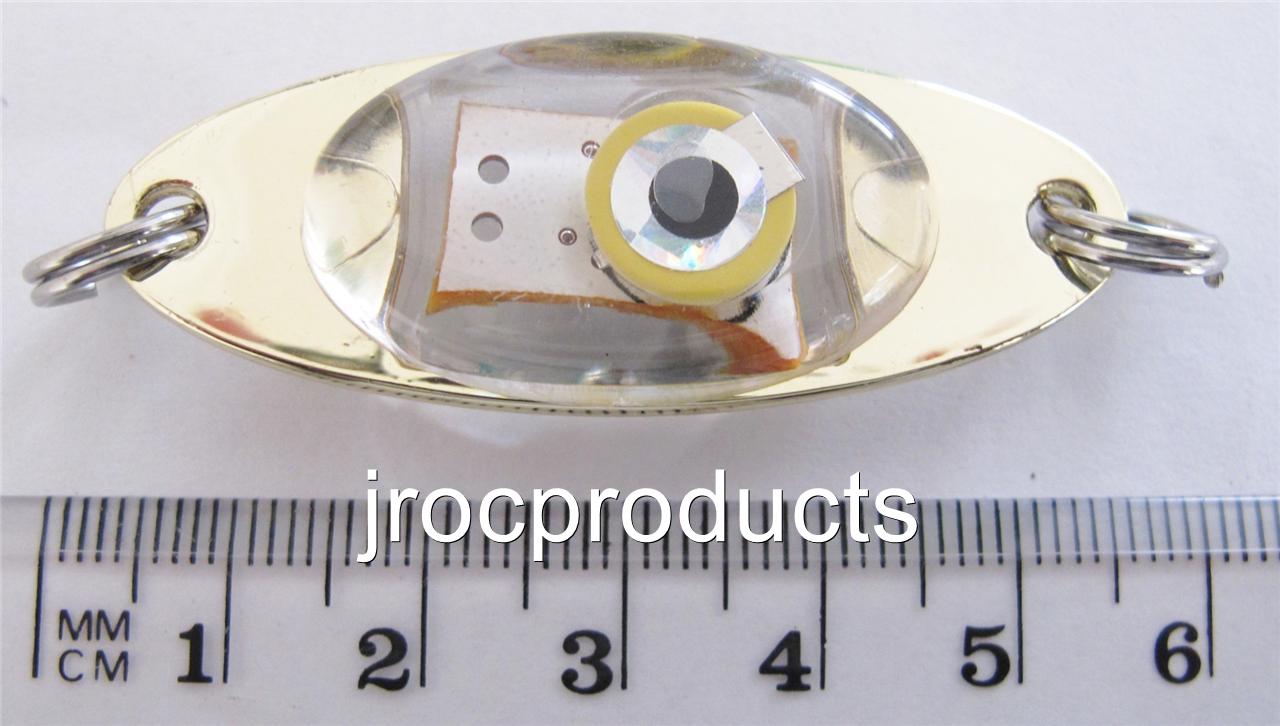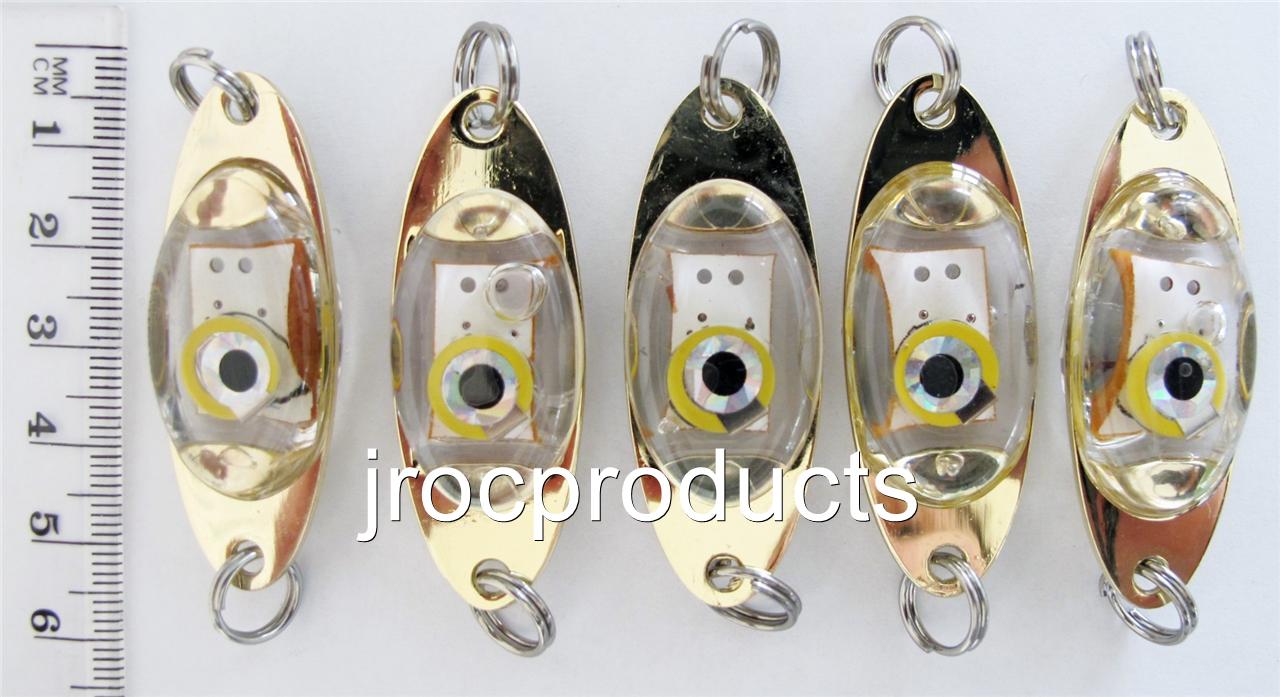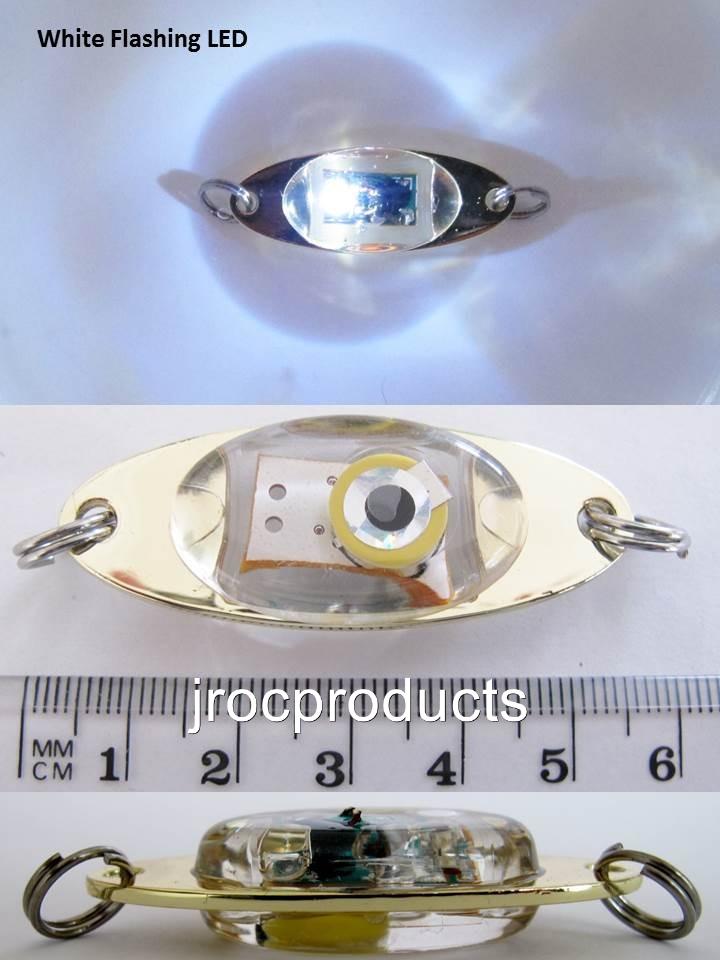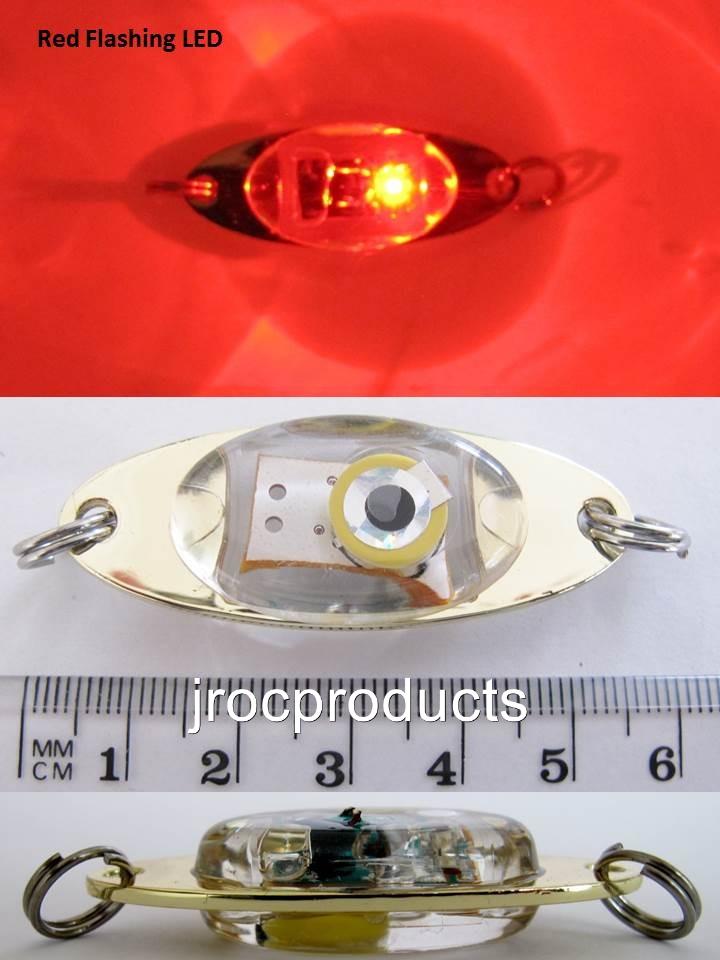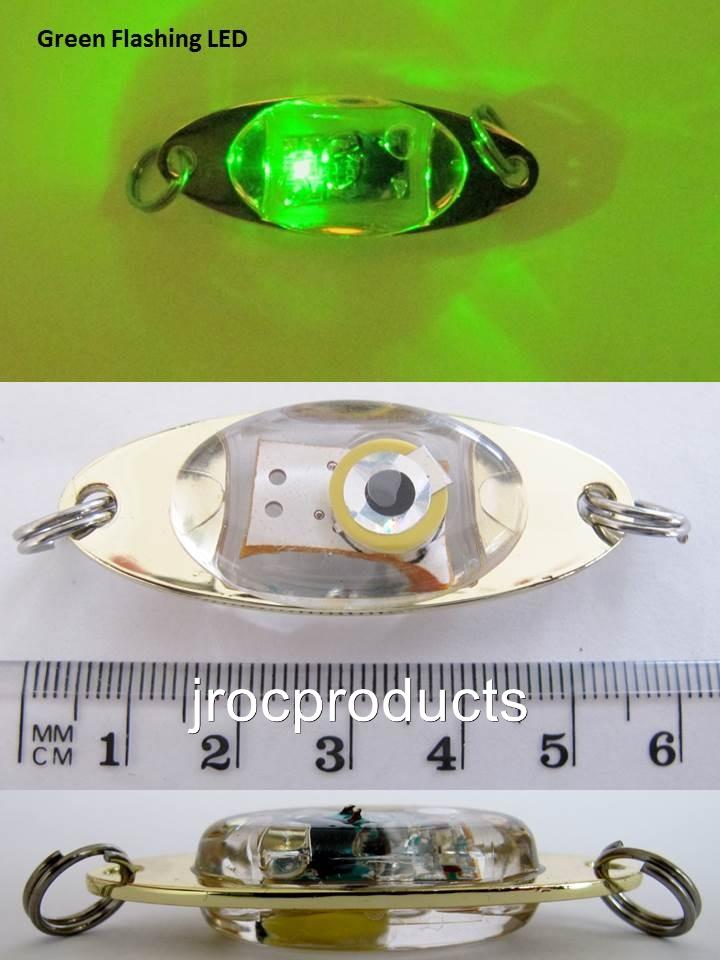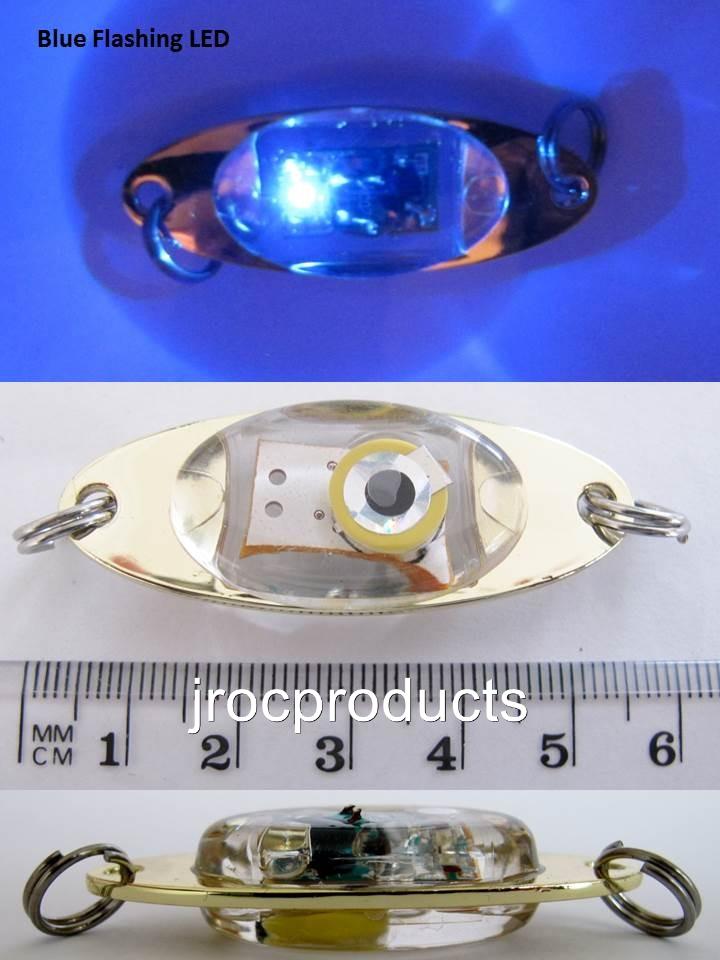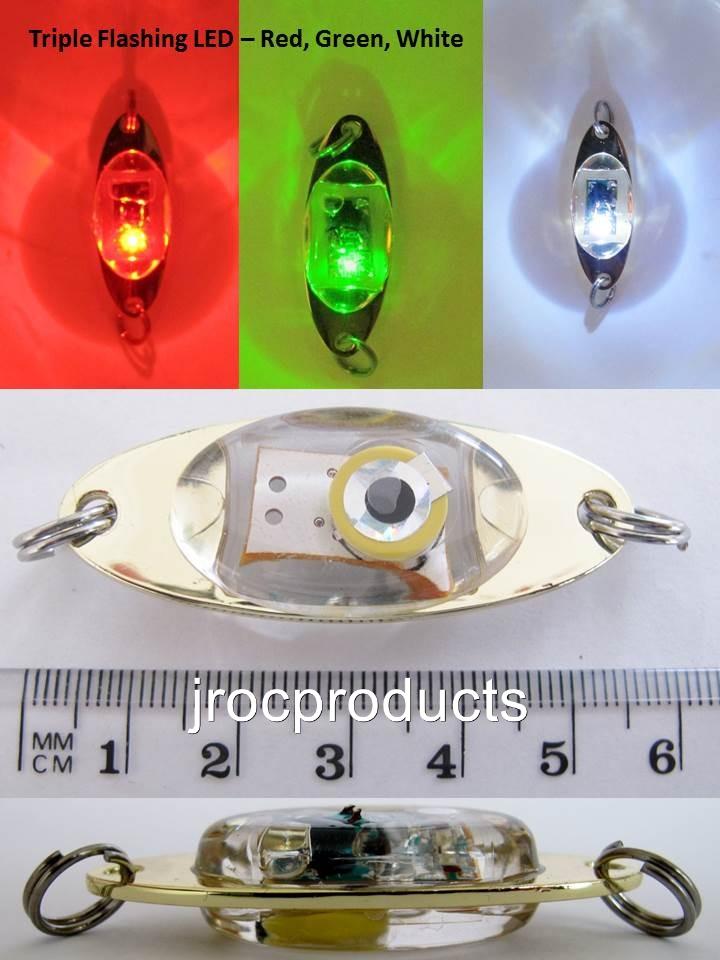 The following pictures are some examples of how these bait lights can be rigged up with other tackle items that you would fish with.
The accessories are not included in the listing.
If trolling from a boat we recommend attaching the light between the jig & the hook.
If casting from land or boat we recommend attaching the light between the jig and the swivel.
You can also attach the light unit directly in front of the jig. You can then attach the swivel in front of the light unit and use the split ring to connect the light unit and the jig. This method can also be used when trolling using a jig or a wobbler.